"All is not as it seems even when everything looks perfect on the surface."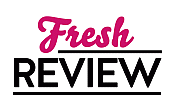 Reviewed by Lynn Cunningham
Posted January 2, 2018

Paul and Mia Strom appear to be the perfect couple. He is the perfect husband, has the perfect job, two perfect sons, and the perfect wife. Perfect is a word that is very important to Paul as it defines everything in his life. This weekend he has planned a romantic getaway for only Mia and himself without their sons. They are going to their vacation home where Mia can work in her garden as well as spend romantic time with Paul.
Yes, Paul Strom has planned the "best day ever" for them.
On the drive to their vacation home, tension begins to develop between them. There are little things, at first, that just serve to annoy Paul slightly. Mia is also annoyed slightly. By the time they reach the little village where their vacation is located, there is some definite tension. In fact, Paul is childlike in his reaction to anything that he deems Mia is responsible for in ruining their weekend.
As the day continues, things do not improve, which makes Paul even more annoyed. The question is just how far will Paul go to get his romantic weekend back under his control because he will find that Mia has a few surprises in store for him, too.
BEST DAY EVER has one of the more unique plots of any books written this year. Nothing can prepare you for the unfolding events of BEST DAY EVER, which is why I was held spellbound, wondering what was going to happen next. One of the most significant aspects of this book is that there is only a small chance that readers will guess what is going on before the last few pages.
Paul Strom is a controlling and manipulative man. That is evident very early in the story. He is also an intensely unlikeable character. In reading BEST DAY EVER, I wondered many times why Mia continues to stay married to him. At first, she seems to be a rather weak character in putting up with all of the arrogance he throws at her, but as I continued to read, I slowly discovered that she might not be as weak as she first appears.
BEST DAY EVER is a psychological mystery that can otherwise be called a "thinking person's" novel. It is not a quick and easy read; not by a long shot. It is, instead, a remarkable stunner of a book. The plot was a treat for my senses as it made me think while remaining absorbed in the story. There is the perfect blend of mystery and puzzle solving, which is what makes a good book even better. You might want to treat your senses sometime soon with the BEST DAY EVER.
SUMMARY
In the bestselling, page-turning vein of The Couple Next Door and The Dinner, Kaira Rouda weaves a gripping, tautly suspenseful tale of deception and betrayal dark enough to destroy a marriage…or a life.
"I glance at my wife as she climbs into the passenger seat, and I am bursting with confidence. Today will be everything I've promised her…and more…"
Paul Strom has the perfect life: a glittering career as an advertising executive, a beautiful wife, two healthy boys and a big house in a wealthy suburb. And he's the perfect husband: breadwinner, protector, provider. That's why he's planned a romantic weekend for his wife, Mia, at their lake house, just the two of them. And he's promised today will be the best day ever.
But as Paul and Mia drive out of the city and toward the countryside, a spike of tension begins to wedge itself between them and doubts start to arise. How much do they trust each other? And how perfect is their marriage, or any marriage, really?
Forcing us to ask ourselves just how well we know those who are closest to us, Best Day Ever crackles with dark energy, spinning ever tighter toward its shocking conclusion.
---
What do you think about this review?
Comments
No comments posted.

Registered users may leave comments.
Log in or register now!