"The path of royal love does not run smoothly"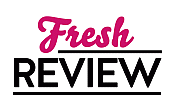 Reviewed by Clare O'Beara
Posted December 27, 2017

This novella is nicely timed to match a royal engagement in Britain. But for the Crown Prince of Marazur, life is not going so well. He tries to enjoy his first official party since the death of his wife in a car accident. A widowed father in his thirties, Raoul Navarro is suddenly eligible again but has no need to marry.
THE CROWN PRINCE'S BRIDE takes a sympathetic look behind the scenes of families who are always on show, always meeting diplomats. We gather that Marazur is a Mediterranean state. The party's hardworking organiser, Stephani Savalas, is from a Greek fishing village, a less wealthy cousin of Raoul's late wife. Unknown to him she is in love with him but never expects anything to come of it. What's more, Stephani starts to realise that working twelve hours a day with diplomats, caterers and security is no way to make a family life of her own. She has no time to meet anyone and is now in her thirties, so the old double standard of a man continuing to work while his wife has children is very much operating against her. Maybe it's time to change job. Or at least take a vacation while she considers change.
Raoul has taken the support of all his dedicated staff for granted. He's needed help to get through the terrible year. Now he starts to see calm Stephani in a new light and suggests they go on a business trip with some days for relaxation. And maybe she should engage an assistant. He was born to the Navarro family and has to take all the responsibilities; that's not the case with Stephani. But any time he talks to her she insists on not blurring the lines between their roles.
I really like that the couple are shown to be longstanding friends and not rushing into anything; on the other hand they are mature people and it is to be expected that romance will lead to the bedroom. As with others of Donna Alward books, these characters do feel like real people with pride, anxiety and tenderness. The side characters are pretty much stereotypical -- the other royals, the faithful retainers. A family is involved, having a wedding in the course of the tale, which is promoted at the end for us to buy their story -- overtly a commercial insertion of characters who don't have an active subplot and who just create scenery. THE CROWN PRINCE'S BRIDE shows us some of the problems faced by those in the public eye and asks if they deserve love just as much as anyone. Diehard romantics will enjoy this lively adult romance by reliable author Canadian Donna Alward.
SUMMARY
A Crown Prince gets a second chance at love with the woman who's always been there - in the next book in the prince duology from Donna Alward!
The Crown Prince of Marazur is suffering from a broken heart. After losing his wife and future queen, he knows he'll never find love again with a partner as wonderful as her. He's thrown himself into his duties and is trying to be a better father to his two children, but he's lonely. Even though falling in love seems impossible, so does spending the rest of his life alone.
Stephani has been Raoul's assistant for years. Smart, loyal, and discreet, Stephani is fantastic at her job. Except for the fact that she's been in love with her boss since her first week of employment, not that she would ever act on it. Besides, Raoul is first in line to the throne and she's his assistant. If Raoul ever marries again, it'll be with someone who can be a future queen. Not someone like Stephani.
When Raoul's date for a state dinner is unable to attend, he invites Stephani. She's well-versed on the issues and castle protocol, and Raoul's always been comfortable with her. But when Stephani arrives, Raoul hardly recognizes her. Is this stunning woman the same one who's run his office for years?
The Crown Prince's Bride is the ultimate fairy tale for readers looking for Cinderella to get her prince—and be able to keep him past midnight.
---
What do you think about this review?
Comments
No comments posted.

Registered users may leave comments.
Log in or register now!