"Cole delivers yet another exciting book for readers to enjoy"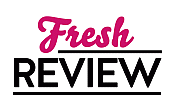 Reviewed by Annie Tegelan
Posted December 27, 2017

Kresley Cole surprises and delights readers with the eighteenth installment to the Immortals After Dark series. Known for her spunky heroines and sexy heroes, Cole delivers yet another exciting book for readers to enjoy. The main couple of this story is fairly new to readers, so I worried how well we were able to connect with him. However, Sian and Lila completely surprised me.
First off, I'll talk about Lila because she was the one that stood out to me the most. As a princess, she has that slightly holier-than-you attitude, but that's what makes her enjoyable. She is forced to go to hell and mingle with the Abyssian, her race's biggest enemy. There, she encounters Sian, her ruthless mate who will do anything to claim her.
As I mentioned earlier, I wasn't expecting to enjoy this book as much because they are two new characters. However, Cole has a special way of introducing her characters where you can't help but be intrigued by them. Bursting with personality, they really are interesting characters.
The world continues to grow, and I love that Cole is still integrating her previous characters into the series. It makes the reading experience that much more fun for fans who have followed this series for years.
My only complaint is in terms of the writing style. In the last four or five years, Cole has employed a choppier writing style where she includes thoughts using em dashes. While this does a good job of injecting the narration with extra thoughts from the character, it does break up the pace a lot, creating a choppier read. I don't mind it now and then, but the overuse it in can really stall a story and I felt like that was the case here.
Nevertheless, WICKED ABYSS is definitely one of my top readers this year. Merging adventure and humor, Kresley Cole's Immortals After Dark series is not to be missed!
SUMMARY
This fairy tale doesn't end with a kiss... A spellbinding Immortals After Dark tale from #1 New York Times bestselling author Kresley Cole!
The terrifying king of hell...
As a boy, Abyssian "Sian" Infernas had his heart shattered by a treacherous fey beauty who died before he could exact vengeance. Millennia later, a curse has transformed him into a demonic monster--just as she's been reincarnated. Sian captures the delicate but bold female, forcing her back to hell.
Meets his match.
Princess Calliope "Lila" Barbot's people have hated and feared Abyssian and his alliance of monsters for eons. When the beastly demon imprisons her in his mystical castle, vowing revenge for betrayals she can't remember, Lila makes her own vow: to bring down the wicked beast for good.
Can two adversaries share one happily-ever-after?
As Calliope turns hell inside out, the all-powerful Sian finds himself defenseless against his feelings for her. In turn, Lila reluctantly responds to the beast's cleverness and gruff vulnerability. But when truths from a far distant past are revealed, can their tenuous bond withstand ages of deceit, a curse, and a looming supernatural war?
---
What do you think about this review?
Comments
No comments posted.

Registered users may leave comments.
Log in or register now!