"A wandering vampire finds his salvation!"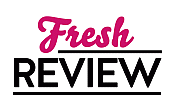 Reviewed by Annetta Sweetko
Posted December 26, 2017

Stefan Dalakis has taken to wandering a bit as loneliness he never realized was his friend joins him. His brothers have found mates, and though he has searched a long time, he hasn't found her. Until the one woman who would be STEFAN'S SALVATION needs his help in a small town in North Carolina.
Laurel Rose McCaffey knew she was different, call her a woman who has sight or a witch, just leave her alone. Now the townsfolk who have pretty much left her alone are harassing her, a developer wants her land, and it's an all or nothing deal. She needs to sell and leave for the good of the town. A stranger steps in to help her. A man she finds fascinating, but also frightening ... especially to her heart.
STEFAN'S SALVATION is a WOW! read. If you are looking for drama, danger, intrigue, passion and a sweet romance, then this is the book you want in your hands. I have read all of author N.J. Walter's Dalakis Passions books, (yes, I got them a little out of order, but it doesn't matter they are good) and though each one has the same basic theme they are all so different. They are vampires searching for their other half. In this one the "relationship" comes after the insta-lust, though the sex makes this nearly an erotic they do manage a little talking. Stefan is very alpha and it does take him a little bit to realize that Laurel is no shrinking violet, she's been on her own a long time and can handle many situations. The danger she finds herself in and the fact that he is a vampire do throw her a bit and when his uber alpha brothers' coming to help that adds to the drama.
Looking for a sexy, fast-past storyline with intrigue, some danger, sweet and a lot of steamy moments, then STEFAN'S SALVATION is what you need.
SUMMARY
Book Three in the sizzling Dalakis Passion vampire romance series by New York Times and USA Today bestselling author N. J. Walters!
Laurel Rose McCaffey never minded being branded an outsider, even when it meant carving out a solitary life for herself in the wooded hills of North Carolina. Now resort developers want to take her land, and vicious locals who stand to benefit from the deal have begun making threats. When a dark stranger enters her life, first as a protector, then as a lover, Laurel Rose is both fascinated and frightened by his mysterious power and all-consuming sensuality. But as the threats escalate into outright violence and her world begins to spiral out of control, Laurel Rose turns to the only man she knows she can trustóStefan Dalakis, a creature of the night.
Stefan has roamed the earth for centuries in search of his one true mate, and as he becomes ever more tormented by loneliness, his every impulse compels him to unleash the raging beast within. When he retreats to the countryside to avoid harming the human population, his travels take him to a small roadside bar in North Carolina, where an overheard conversation leads him directly to Laurel Roseóand a love so complete he will do anything to save her . . . and anything to possess her.
As Stefan finds blissful release from his anguish and Laurel Rose surrenders to her first sweet erotic taste of belonging and acceptance, they must still confront the danger that presses in from every side. And when their newfound happiness faces the ultimate peril, the two outcasts must form an unbreakable eternal bond and give themselves completely to the overwhelming passion and love that engulfs them.
---
What do you think about this review?
Comments
No comments posted.

Registered users may leave comments.
Log in or register now!