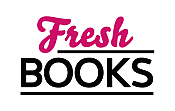 Jump into Autumn with these great books out in October!
"A nice, contemporary retelling of a beloved classic!"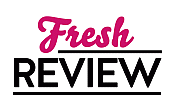 Reviewed by Danielle Dresser
Posted December 22, 2017

Women's Fiction Contemporary | Romance | Multicultural Romance
In Anna Todd's updated retelling of Little Women, the Marches are known as the Springs, but the core characteristics of what made the March girls so beloved are still there. Meg, now working at a makeup counter, still pines after things she can't have; Jo is still the high- spirited writer also trying to pass her drivers test; Beth is an accomplished cook and shys away from the spotlight; and Amy sticks her little nose in everyone's business. The Springs live on Fort Cypress, a military base near New Orleans, and their father is deployed overseas. Their rich neighbors, the Lawrences, live next door, and Jo is immediately drawn to the mysterious Laurie. When their mother, who the girls affectionately call by her first name, Meredith, has to fly to a hospital in Germany after their father is wounded, the Spring girls have to endure on their own, all the while, hoping to hear good news from their mother...
REVIEW: A nice, contemporary retelling of a beloved classic! THE SPRING GIRLS by Anna Todd brings Little Women into the 21st century. As with the novel that inspired it, sisterhood is the driving force throughout the entire novel. It's obvious, even when they are bickering or disappointed, this family will fight for each other's safety and happiness. There are a few things that didn't quite update well—Meg as promiscuous rather than prim, and Meredith as slowly unraveling rather than calm and collected. Additionally, Amy didn't have much to do until the end of the book, and her revelations didn't quite work in the scope of the story. However, Jo's desire to get out of their small town while grappling with her budding relationship with Laurie is just as intriguing as any you'd find in a successful YA novel, and Beth as a painfully shy introvert works well in this retelling. Overall, THE SPRING GIRLS is a warm, funny, exciting updated version that invokes the spirit of Louisa May Alcott's original.
SUMMARY
The Spring Girls—Meg, Jo, Beth, and Amy—are a force of nature on the New Orleans military base where they live. As different as they are, with their father on tour in Iraq and their mother hiding something, their fears are very much the same. Struggling to build lives they can be proud of and that will lift them out of their humble station in life, one year will determine all that their futures can become.
The oldest, Meg, will be an officer's wife and enter military society like so many of the women she admires. If her passion—and her reputation—don't derail her.
Beth, the workhorse of the family, is afraid to leave the house, is afraid she'll never figure out who she really is.
Jo just wants out. Wishing she could skip to graduation, she dreams of a life in New York City and a career in journalism where she can impact the world. Nothing can stop her—not even love.
And Amy, the youngest, is watching all her sisters, learning from how they handle themselves. For better or worse.
With plenty of sass, romance, and drama, The Spring Girls revisits Louisa May Alcott's classic Little Women, and brings its themes of love, war, class, adolescence, and family into the language of the twenty-first century.
---
What do you think about this review?
Comments
1 comment posted.
Re: A nice, contemporary retelling of a beloved classic!

Thank you for sharing this extremely good article.i take advantage of this text to reveal my assignment in university.it is beneficial for me fantastic work. https://www.yourslifepartner.com
(Jack Statham 12:58pm June 27)
Registered users may leave comments.
Log in or register now!