"A cook of many talents and her man of mystery save the day"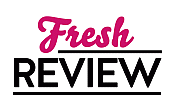 Reviewed by Monique Daoust
Posted December 22, 2017

Mystery Woman Sleuth | Mystery Historical
After a somewhat eventful first day at her new place of employment as cook to the Rankin household, Mrs. Kat Holloway expected the following day to be quieter. Alas, it was not to be as Kat finds her newly promoted assistant cook Sinead dead; Sinead was bludgeoned to death. Was the young woman mixed with dangerous people, unknowingly or not? Kat hopes that her friend Daniel McAdam can have a look before the constables, but Daniel was otherwise occupied. Who killed a young and innocent servant and why?
DEATH BELOW STAIRS was such a wonderful discovery! Jennifer Ashley's recreation of Victorian England feels so accurate, that I was swept away from the beginning, mostly due to the author's astounding attention to detail. I loved experiencing the new inventions and discoveries through the eyes of Kat, and the mentions of the menus and food preparation are truly enchanting! The story unfolds at a slower pace, while clues add up, building to a crescendo and a startling conclusion. There are really two mysteries that tie in at some point, and of the two I'm still not sure which was the more exciting. I thought it quite daring for the author to write in the first person point of view, that of Kat's in 1881, and Ms. Ashley knew what she was doing, because she never falters in her use of the era's language.
The characters are magnificent, be it the enigmatic and charismatic Daniel; Kat, a woman of her time; the outrageous and fabulous Lady Cynthia, and the brilliant and charming Mr. Thanos; I do hope we will see more of these two secondary characters because they are fantastic. If Kat keeps secrets from the world, Daniel is a man of mystery, and I'm still not sure if I know exactly who and what he is. DEATH BELOW STAIRS is a welcome change from the usual "above stairs" novels; the plot is clever and intricate, the writing is flawless, and the romance most convincing. Below Stairs will be a splendid series!
SUMMARY
Highly sought-after young cook Kat Holloway takes a position in a Mayfair mansion and soon finds herself immersed in the odd household of Lord Rankin. Kat is unbothered by the family's eccentricities as long as they stay away from her kitchen, but trouble finds its way below stairs when her young Irish assistant is murdered.
Intent on discovering who killed the helpless kitchen maid, Kat turns to the ever-capable Daniel McAdam, who is certainly much more than the charming delivery man he pretends to be. Along with the assistance of Lord Rankin's unconventional sister-in-law and a mathematical genius, Kat and Daniel discover that the household murder was the barest tip of a plot rife with danger and treason —one that's a threat to Queen Victoria herself.
---
What do you think about this review?
Comments
No comments posted.

Registered users may leave comments.
Log in or register now!