"A honey of a mystery with a small-town simmering with secrets!"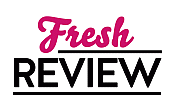 Reviewed by Miranda Owen
Posted December 11, 2017

HONEY-BAKED HOMICIDE is the third book in Gayle Leeson's Down South Café cozy mystery series. Although this is the third book in this series, this is the first book in this series that I've read. HONEY-BAKED HOMICIDE works well as a standalone novel, and perfect for readers, like me, who are new to the series. I enjoy mysteries set in small towns, and this small-town setting is at the very heart of this story. Stu Landon, the murder victim, has lived in Winter Garden, Virginia for about twenty years but is still an outsider in many ways. Because nobody in town knew very much about him, it makes finding a motive for his murder very problematic.
Gayle Leeson very skillfully casts café owner Amy Flowers in the role of amateur sleuth, without making her seem obnoxious in her pursuit of the truth. After Stu is found dead outside her café, people come to Amy offering up clues and other helpful information. The café is a meeting spot and draws friends, foes, and curious characters of all sorts. When Amy starts getting hassled over the course of the investigation, it becomes a community effort to think of ways to get the harassment to stop, and to puzzle out what is behind it all. Amy is a likable character, and her common sense helps her figure out who the murderer is. Gayle Leeson does a great job of creating a feeling of unease at times and then releasing the tension with a little humor.
HONEY-BAKED HOMICIDE is a honey of a mystery, with a small-town simmering with secrets. I love the relationship, and brief romantic interludes, between Amy and her boyfriend, Deputy Ryan Hall. Locals and café regulars, Dilly Boyd and Homer Pickens, are entertaining supporting characters who help lighten the mood when things take a turn toward the deadly. I look forward to reading the next installment in Gayle Leeson's Down South Café series.
SUMMARY
The owner of a delightful Southern café tastes the sharp sting of suspicion in this delectable comfort food mystery . . .
It's fall in Winter Garden, Virginia, and business at Amy Flowers' Down South Café has never been better. So when struggling beekeeper Stuart Landon asks Amy to sell some of his honey, she's happy to help. The jars of honey are a sweet success, but their partnership is cut short when Amy discovers Landon's body outside the café early one morning.
As Amy tries to figure out who could possibly have wanted to harm the unassuming beekeeper, she discovers an ever- expanding list of suspects—and they're all buzzing mad. She'll have to use all of her skills—and her Southern charm—to find her way out of this sticky situation...
---
What do you think about this review?
Comments
1 comment posted.
Re: A honey of a mystery with a small-town simmering with secrets!

Thank you, Miranda, for the fantastic review! :)
(Gayle Trent 6:45pm December 11, 2017)
Registered users may leave comments.
Log in or register now!