"The town of Caerphilly, Virginia investigates another murder"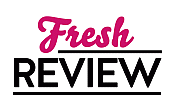 Reviewed by Clare O'Beara
Posted December 1, 2017

Mystery Police Procedural | Mystery Amateur Sleuth
Once more a tale of apparent chaos in a family-ties setting comes to life as we read a Donna Andrews mystery. If you have not read her earlier books, dive in now, don't wait. Just grab one from the bird-themed cosy mystery series with a hilarious manner. You could start with HOW THE FINCH STOLE CHRISTMAS which is the twenty-second book, and still enjoy the adventure.
Meg Langslow, previously a blacksmith but now a harried mom of twins, is called upon to help her actor/lecturer husband Michael produce a play. The town of Caerphilly, Virginia, is totally connected by blood or marriage, so everyone is willing to help keep the visiting big-name actor star off the drink. Malcolm Haver is not a kindly man, on or off drink, but he has a following who will drive here to buy tickets during a Christmas festival.
In shadowing Haver to his supplier Meg stumbles upon a puppy mill, cat hoarder and wild animal keeper outside town, with about a hundred pups ready to be sold for Christmas presents. Is there anything she can do to ensure good care for the animals? Is A Christmas Carol doomed to fail through drunken acting? And why does Grandfather keep smuggling more brightly coloured finches into the town hall under the guise of calling birds? Poor Meg has, as usual, got her work cut out for her. Then the animal rescue scene becomes a crime scene.
With hardly a moment to draw breath, this isn't a book you'll want to read while you're making last-minute preparations for the big day. Save it for when you can sit down and relax with the delightful, absorbing and unexpected events. Only some of Meg's extended family appear, including Cousin Horace, first seen wearing a bear suit to parties and now an efficient crime scene analyst, and her dad, the trusted local family doctor, now also the county medical examiner.
Fans of Donna Andrews won't need any urging to go and grab the latest release, but whether you have read many, a few or none of her mysteries, you'll be at home in Caerphilly and you'll love HOW THE FINCH STOLE CHRISTMAS.
SUMMARY
As in her previous Christmas mysteries, Six Geese a-Slaying, Duck the Halls, and The Nightingale Before Christmas, Andrews continues to write "firmly in the grand tradition of Agatha Christie's Christmas books" (Toronto Globe and Mail).
New York Times bestselling author Donna Andrews takes us home to Caerphilly for the holidays in her new hilarious Christmas mystery How the Finch Stole Christmas!
Meg's husband has decided to escalate his one-man show of Dickens' A Christmas Carol into a full-scale production with a large cast including their sons Jamie and Josh as Tiny Tim and young Scrooge and Meg helping as stage manager.
The show must go on, even if the famous—though slightly over-the-hill—actor who's come to town to play the starring role of Scrooge has brought a sleigh-load of baggage and enemies with him. And why is Caerphilly suddenly overrun with a surplus of beautiful caged finches?
How the Finch Stole Christmas! is guaranteed to put the "ho ho hos" into the holidays of cozy lovers everywhere with its gut-bustingly funny mystery.
---
What do you think about this review?
Comments
No comments posted.

Registered users may leave comments.
Log in or register now!