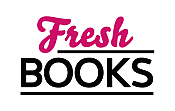 Yule Tidings -- Great Reads for December!
"A romance that unfolds as a rose blooms, in muted loveliness"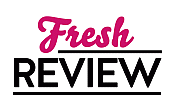 Reviewed by Monique Daoust
Posted November 27, 2017

Holiday | Romance Historical | Romance Holiday
Lady Rowena Pepperwirth, attending a house party in the English countryside, sees a young girl who is about to fall into a fountain, she hurries and catches the girl just in time. The child, Blair, is the daughter of the Earl of Forres, Quinn MacCauley, who has come all the way from Scotland, in search of an English bride. Quinn, widowed for a year, is looking for a suitable woman to love Blair, as well as manage his estate, but not to love. Quinn had loved his late wife deeply, still has not recovered from his loss, and does not want to hurt like that ever again or tarnish his first wife's memory. It doesn't take him long to realize that Rowena is an ideal candidate, as Rowena seems quite taken with his daughter. Rowena has always wanted to marry and have children, and she had been gazing admiringly the previous night at the handsome earl. Would she accept his proposal, knowing full well that he has not forgotten his late wife?
A SCOTTISH LORD FOR CHRISTMAS is a delightfully romantic story, if a bit bittersweet at times because Quinn refuses to accept that he has fallen in love with Rowena. Contrary to what often happens in this type of story, it is not unpleasant because there is so much love, past, present, and future. His daughter means everything to him, and it is so touching to witness how Rowena really cares about Blair, and although only eighteen, Rowena's capacity to love and empathize is boundless. She is sensible, caring, patient, and willing to wait until Quinn sees the light. I thought it wonderful that Quinn, even though a tad stubborn, is a good man: he is not a rogue, which was so nice for a change, he just needs a little push in the right direction, which happens in a most unexpected way.
It might sound strange to say, but the romance happens at the same time rather quickly and somewhat slowly, and it felt just right. It's obvious that Rowena and Quinn are attracted to each other, but Rowena doesn't push, doesn't sulk, but bides her time intelligently. Lauren's Smith's prose is positively incandescent, and her light touch paints very appealing characters; her lush depiction of Scotland is enchanting, and a few dangerous situations are portrayed with sharp accuracy. I loved that Rowena had a loving and close-knit family and that no additional drama intruded on the compelling romance. This book presents yet another side of Lauren Smith; A SCOTTISH LORD FOR CHRISTMAS is a romance told without unnecessary flourish, but rather with subdued elegance, and a profound understanding of what true love should be.
SUMMARY
The best gifts come wrapped in a kilt . . .
Beautiful Lady Rowena Pepperwirth can have any man her heart desires. Unfortunately no gentleman has elicited even the slightest flutter---until she meets the brooding Lord Forres at a holiday house party. With just one look at the dashing Scottish lord, Rowena suddenly knows what she wants for Christmas.
Quinn MacCauley, Lord Forres, is in need of a wife. When he meets the lovely Lady Rowena, he knows she'll be a good mother to his daughter and a capable household manager. But Quinn doesn't count on Rowena being the most tempting woman he's ever met. He's determined not to risk his heart, but Rowena's just as determined to give him the greatest holiday gift of all---a chance at true love.
---
What do you think about this review?
Comments
No comments posted.

Registered users may leave comments.
Log in or register now!