"True love is wonderful, but it isn't easy."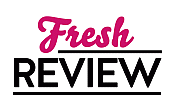 Reviewed by Sherri Morris
Posted November 15, 2017

Addison has just lost her job at her small town's child care center. She needs to find something soon, otherwise, she will be homeless too. While Addison and her friend McKenna are out trying to mend McKenna's most recent broken heart, they spend their night in a local bar that the rugby team is also celebrating at and they are all gorgeous, especially #6. And when he corners Addison as she is trying to find McKenna to leave, she almost forgets her name. She knows he is the type of man that will ruin her if she gives in to him.
Collin Montgomery is on the most important mission of his life, raising his daughter Chloe. Less than 10 months ago, while deployed, Collin's girlfriend Amy was killed in a car accident when running out for diapers. This left him to raise Chloe by himself. When Collin left the military, his two friends Max & Gavin didn't think twice about joining him. The three had been together since basic training, so to them, it was no surprise that they would follow Collin. When Collin's sister Lia, takes on another job, Collin is forced to look for a nanny for Chloe. When Lia brings over a prospective nanny, Collin can't believe that is the same girl that handed him his ass at the bar, the one he can't seem to get out of his head.
Addison couldn't believe her luck when the best prospect for a job comes by her favorite coffee barista Lia, only to find her employer would be Mr. #6 Rugby Player, not to mention Lia's Brother. The same man that had made her hot all over and have crept into her thoughts more than she cares to mention. However, Collin is rude and dismisses her without even giving her a proper interview, which leaves Addison pissed!
When Collin doesn't hire Addison, even though everyone but him knows she will be a perfect fit, Gavin makes the choice for him when Chloe falls ill and he can't get in contact with Collin. When Collin comes home to find Gavin on the floor sleeping and Chloe in Addison's arms, his heart clenches and he knows he can't fight his attraction to her anymore. Will hiring Addison as Chloe's nanny work out the way Collin sees it or will it have a disastrous end??
RECKLESS HEARTS is an emotional read with lots of ups and downs. Heather Van Fleet writes a phenomenal story with issues of the loss of communication of parents, loss of a partner, raising a baby alone, depression, and how moving on can help heal old wounds. Ms. Van Fleet's characters are very well developed and interesting. Collin was very rude to Addison in order to protect his heart, but we also saw his demanding and sweet side. Collin feelings run deep and he isn't afraid to speak it. Whereas Addison is the opposite. Addison missed a lot of her parent's love and support while growing up. Her parents always criticized and demeaned her and eventually gave up all contact with her. In turn, this has made her more cautious. She tends to have to take things really slow, always second-guessing herself. But when Collin pushes her to the point of anger, she can stand her ground and also stand up to him. The pair complements each other well.
RECKLESS HEARTS is the first book in this series also called Reckless Hearts. I believe that this will be a three book series each one focusing on each of the guys. This one is Collin and Addison's story and told in both their point of views, which I love. The storyline was interesting and kept my interest throughout the entire book. The secondary characters were just and developed and enjoyable as the main characters are. Heather Van Fleet also does a wonderful job drawing the reader into craving the next book of the series with her little teaser at the end. Needless to say, I will be patiently waiting until November for when THE RIGHT KIND OF RECKLESS is released!
SUMMARY
Three alpha men and a baby.
What could possibly go wrong?
From boot camp to the Iraqi desert, best friends Collin, Max, and Gavin have been through hell and back. But these rugged Marines might need help facing their biggest challenge: raising Collin's nine-month-old daughter, Chloe.
After the death of his girlfriend in an accident, Collin Montgomery has sworn off serious relationships. His buddies have his back—and convince him it's okay to cut loose for once. Enter the hottest, smartest girl he's ever met. But what he really needs is a nanny.
Addison Booker needs a job desperately—and fast. She shows up to interview for the nanny position only to find the sexy, cocky man she can't get out of her head. Collin knows hiring her is a bad idea—they disagree about almost everything—but Addison is so good with little Chloe. And there's no substitute for chemistry, right?
---
What do you think about this review?
Comments
1 comment posted.
Re: True love is wonderful, but it isn't easy.

Very well done review. Thanks. I'll be looking for this
book.
(Kathleen Bylsma 10:20pm November 19, 2017)
Registered users may leave comments.
Log in or register now!