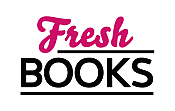 Best Reads for November include
"A couple puts their differences aside to save their son"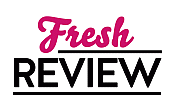 Reviewed by Monique Daoust
Posted November 9, 2017

What should have been Daffy and G's thirteenth wedding anniversary celebration ended in Daffy requesting a divorce. Daphne "Daffy" Wallace Deschants learned only recently of Gabriel's -- G -- numerous infidelities throughout their marriage, and when she confronts him, he doesn't deny them nor apologize, but merely says that things are not necessarily what they look like. Daffy is livid, and when they leave the posh restaurant they had booked for dinner, three young men demand that Daffy give them her purse, and just like that, G pulls out his fountain pen, his magic wand, and gets rid of the thieves. The Deschants live in the Willamette Valley in Oregon, once the home of faes. Daffy knew that some residents like to think of themselves as witches, but who would have thought that they were real and that her husband was a wizard? Daffy is in for a surprise because her two daughters and G's son are also magical.
A SPOONFUL OF MAGIC is definitely a Halloween story, and I'm a bit puzzled as to why it was not released October 31. Daffy owns half of Magical Brews, a café where knickknacks are also sold, and she learns after a while that she is a "kitchen witch". I am not going to say much about the plot because the blurb just about says it all. Now, dear reader, I must say that it would have taken much more -- way more -- than a spoonful of sugar to make G palatable to me. He is an unrepentant lying, cheating, deceitful, manipulative, and selfish man, and I despised him; it made for very stressful and uncomfortable reading. Around halfway, there is some justification for G's philandering ways, and I was hoping that I would like him more, unfortunately, it was short-lived. A SPOONFUL OF MAGIC is billed as an urban fantasy, but still, I'm a bit puzzled.
I loved Jason, G's son by his first wife; he's a ballet dancer, which was nice and rather unusual; the girls, Shara and Belle were alright, and I adored Ted Tyler, who is a very, very appealing character and a good, honest man. Daffy is okay, in a 50s wife and mother sort of way; I think more could have been done with her character so that she would have had the starring role instead of playing second fiddle to G, one of the most unlikeable heroes I have ever met. Maybe it's because of my very low threshold of tolerance for this type of "bad boy", whose handsomeness and sex appeal Daffy finds hard to resist, but what do I know? G, at least, is a somewhat decent father. A SPOONFUL OF MAGIC is nicely written, very fast- paced, and flows well; there are also some lovely passages about ballet and some rather creative twists on magic.
SUMMARY
A delightful new urban fantasy about a kitchen witch and her magical family
Daphne "Daffy" Rose Wallace Deschants has an ideal suburban life—three wonderful and talented children; a coffee shop and bakery, owned and run with her best friend; a nearly perfect husband, Gabriel, or "G" to his friends and family. Life could hardly be better.
But G's perfection hides dangerous secrets. When Daffy uncovers evidence of his infidelity, her perfect life seems to be in ruins. On their wedding anniversary, Daffy prepares to confront him, only to be stopped in her tracks when he foils a mugging attempt using wizard-level magic.
Suddenly, Daphne is part of a world she never imagined--where her husband is not a traveling troubleshooter for a software company, but the sheriff of the International Guild of Wizards, and her brilliant children are also budding magicians. Even she herself is not just a great baker and barista—she's actually a kitchen witch. And her discovery of her powers is only just beginnning.
But even the midst of her chaotic new life, another problem is brewing. G's ex-wife, a dangerous witch, has escaped from her magical prison. Revenge-bent and blind, she needs the eyes of her son to restore her sight—the son Daffy has raised as her own since he was a year old. Now Daphne must find a way to harness her new powers and protect her family—or risk losing everything she holds dear.
---
What do you think about this review?
Comments
No comments posted.

Registered users may leave comments.
Log in or register now!