"A couple puts their differences aside to save their son"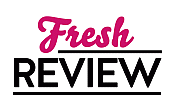 Reviewed by Monique Daoust
Posted November 9, 2017

What should have been Daffy and G's thirteenth wedding anniversary celebration ended in Daffy requesting a divorce. Daphne "Daffy" Wallace Deschants learned only recently of Gabriel's -- G -- numerous infidelities throughout their marriage, and when she confronts him, he doesn't deny them nor apologize, but merely says that things are not necessarily what they look like. Daffy is livid, and when they leave the posh restaurant they had booked for dinner, three young men demand that Daffy give them her purse, and just like that, G pulls out his fountain pen, his magic wand, and gets rid of the thieves. The Deschants live in the Willamette Valley in Oregon, once the home of faes. Daffy knew that some residents like to think of themselves as witches, but who would have thought that they were real and that her husband was a wizard? Daffy is in for a surprise because her two daughters and G's son are also magical.
A SPOONFUL OF MAGIC is definitely a Halloween story, and I'm a bit puzzled as to why it was not released October 31. Daffy owns half of Magical Brews, a café where knickknacks are also sold, and she learns after a while that she is a "kitchen witch". I am not going to say much about the plot because the blurb just about says it all. Now, dear reader, I must say that it would have taken much more -- way more -- than a spoonful of sugar to make G palatable to me. He is an unrepentant lying, cheating, deceitful, manipulative, and selfish man, and I despised him; it made for very stressful and uncomfortable reading. Around halfway, there is some justification for G's philandering ways, and I was hoping that I would like him more, unfortunately, it was short-lived. A SPOONFUL OF MAGIC is billed as an urban fantasy, but still, I'm a bit puzzled.
I loved Jason, G's son by his first wife; he's a ballet dancer, which was nice and rather unusual; the girls, Shara and Belle were alright, and I adored Ted Tyler, who is a very, very appealing character and a good, honest man. Daffy is okay, in a 50s wife and mother sort of way; I think more could have been done with her character so that she would have had the starring role instead of playing second fiddle to G, one of the most unlikeable heroes I have ever met. Maybe it's because of my very low threshold of tolerance for this type of "bad boy", whose handsomeness and sex appeal Daffy finds hard to resist, but what do I know? G, at least, is a somewhat decent father. A SPOONFUL OF MAGIC is nicely written, very fast- paced, and flows well; there are also some lovely passages about ballet and some rather creative twists on magic.
SUMMARY
A delightful new urban fantasy about a kitchen witch and her magical family
Daphne "Daffy" Rose Wallace Deschants has an ideal suburban life—three wonderful and talented children; a coffee shop and bakery, owned and run with her best friend; a nearly perfect husband, Gabriel, or "G" to his friends and family. Life could hardly be better.
But G's perfection hides dangerous secrets. When Daffy uncovers evidence of his infidelity, her perfect life seems to be in ruins. On their wedding anniversary, Daffy prepares to confront him, only to be stopped in her tracks when he foils a mugging attempt using wizard-level magic.
Suddenly, Daphne is part of a world she never imagined--where her husband is not a traveling troubleshooter for a software company, but the sheriff of the International Guild of Wizards, and her brilliant children are also budding magicians. Even she herself is not just a great baker and barista—she's actually a kitchen witch. And her discovery of her powers is only just beginnning.
But even the midst of her chaotic new life, another problem is brewing. G's ex-wife, a dangerous witch, has escaped from her magical prison. Revenge-bent and blind, she needs the eyes of her son to restore her sight—the son Daffy has raised as her own since he was a year old. Now Daphne must find a way to harness her new powers and protect her family—or risk losing everything she holds dear.
Excerpt
"Happy Anniversary, Daffy. And thanks for the last thirteen years, the most wonderful years of my life." G raised his champagne flute and waited for me to click mine against his.

And waited.

Oh, tell another whopper, you lying S.O.B.

Somehow, I cracked something resembling a smile.

"Gabriel Sebastian Deschants, what is my name?" I knew he hated his full name. He'd been G for so long he probably didn't remember how he signed our marriage license application. I'd never seen his birth certificate.

He grimaced, and I almost rejoiced in causing him a small bit of pain. He deserved it.

Still, we'd been married for an unlucky thirteen years, together nine months before that. That should count for something.

But it didn't. Not to him anyway.

"Daffy, what is this about?" He set his flute down carefully and speared me with his fabulous royal blue eyes. He knew what he was doing. Used car salesmen melted under that gaze. Bank loan managers lowered interest rates by three points under the scrutiny of that gaze.

Not me. Not any longer anyway. I fell victim to him the first day we met. After that, I'm not sure if any decision I made was mine or his channeled through my mouth.

"You haven't used my real name in so long, I just need to know that you remembered."

"Daphne Rose Wallace." He ground out each word as if dragging them from the back of his memory, a place he didn't go very often.

"Daphne Rose Wallace Deschants now." I lifted my own gaze to him. "Remember the Deschants part?"

"Of course, I remember. This is our wedding anniversary. What's got into you, Daffy?"

Our waiter came over with the bill for our very expensive dinner enclosed in a discreet black folder. He must have sensed the end of our sojourn. "Was the meal prepared satisfactorily, Madame?" he asked hesitantly, staring at the slices of rare prime rib still on my plate, along with half the garlic mashed potatoes and roasted asparagus. And the still full flute of champagne.

"The food was just right." I smiled genuinely at the troubled waiter.

"Daffy?" G slapped his credit card into the black folder and handed it to the waiter.

"Eugene, Oregon may look like a thriving metropolis built around a major university and agricultural crossroads, but it is still very much a small town in attitude," I said almost reluctantly. As much as I had practiced my speech, I still hesitated to say what I needed to say.

Maybe I should just keep quiet.

But I'd never be able to live with myself, live with him, if I didn't get it out there.

"Everyone knows everyone else and they gossip. A lot."

Was that the beginning of a blanch on his face? I wanted to make him squirm, and he'd given me the ammunition.

"Last week when you were supposed to be in Dubai on business, Belle tripped over her own shadow and broke her wrist. She got a black eye to go with the blue-and-green cast. You didn't answer your cell. You weren't registered in the hotel where you said you'd be. And the emergency number of your employer is disconnected."

He had the grace to look away.

"However, I received an email from one of your email accounts with pictures attached."

His blanch took on a green tinge.

I held up my phone with the most incriminating photo showing. A naked G with an equally unclothed blonde sprawled upon a mattress. The white sheets and pillowcases looked like they were from an anonymous motel or a dorm room. I couldn't see enough of the woman's face to tell if she was jailbait young or old enough to know better. G didn't have his wedding ring on in the photo.

"Daffy, whatever you have heard . . ."

"What I see." I grabbed the phone and flipped to the next photo and the three after that. The time stamp on the pictures, from a high-quality camera showed 02:07 am. Dated three nights before.

The next morning I'd received a phone call from Flora Chambers, a neighbor who had moved three blocks away to a newer and better house, and fellow officer of the PTA, wondering why G was in old downtown instead of Florida as I'd told her at the last PTA meeting.

"Where? How?" G's throat worked like his fine dinner was about to come up. "You have to know that photos can be altered. Not everything is at it seems. You know this town. . . ."

"What about this one? It's a close-up.

No distortions from window screens or sheer drapes or glass or anything.

She's draped all over you like a tick on a dog's ear!"

He waved the phone away and tried to fix me with that compelling gaze again.

Had he used it on more young women? I focused on the bridge of his nose rather than let his eyes persuade me away from my course of action.

"You didn't deny it, G. You just tried to dismiss the evidence."

"Isn't that the same thing?"

"No." I pushed back my chair and stood. Suddenly, I was more disappointed than angry. Deep inside, I'd truly hoped he had a logical explanation for his actions. Something weird and unbelievable. In this town, not much was too weird and unbelievable to discount. I'd grasp anything he offered at this point.

"This is not what it seems, Daffy." He gulped. "Parlor trick magic is . . . This town embraces the weird. Mundane cameras can't capture magical illusion."

"Spin me another one. If you didn't want to get caught, why did you email me these pictures?"

"I didn't. Someone had to have hacked my account.

Which address?"

"Your work account, chiefofficer_GSD@globalwizardsoftware.org."

For half an instant, his eyes went wide with . . . fear?

What did he have to be afraid of?

"Look, Daffy, there is a dark and ugly world out there that neither you nor the kids are prepared . . ." He trailed off and looked away rather than finish his explanation, which didn't look very logical or believable from where I stood.

The waiter hastened back with the processed credit slip. I waited for G to sign it with his hand-turned wooden fountain pen that always resided in his breast pocket. I watched him add in the tip and sign with upright letters, very unlike his usual florid flourish. I needed to make sure he didn't stiff the kid and force me to pay for the lavish dinner out of my own savings. He'd done that once before. I'd dismissed it then as his being totally distracted about work. Not tonight. If he was distracted, it was because I confronted him with the truth for a change.

I didn't truly know where his money came from. If he was hanging out in sleazy motels with bimbos rather than traveling the world negotiating trade contracts and software installations, then what did he do?

"Don't do this now, Daffy. We've had thirteen wonderful years together." He took my elbow and escorted me out to the parking lot. I shook him off. "I need you now more than ever."

"You need me to babysit your children. Thirteen years when I've raised your son as my own. I adopted him on our wedding day, so he'd never need to ask about the mother who died giving birth to him. I've given you two wonderful daughters, kept house, cooked, and picked up after you."

"And I love you for that. I do truly love you despite the temptations I face every day. I built you a wrought-iron- and-glass greenhouse that fills a quarter of the backyard where the stables used to be. That should prove something of my devotion to you."

"You love me for the services I give you. That I raised your son for you while you traveled the world. Not because you love me. But I do thank you for the greenhouse."

I jerked away from him and headed from the parking lot toward the sidewalk.

"Daffy, where are you going?"

"Home."

"The car is this way."

"I'll walk."

"It's over a mile! And it's dark. Anything could be hiding in the bushes."

"Anything like us?" Three young men— barely out of their teens— appeared before me. The center boy, taller than the others by half a head, had a wealth of straight black hair but pale skin and eyes. Three days' worth of beard dirtied his face. He aimed a gun at my head.

His eyes didn't quite focus and looked a bit glassy.

A hasty glance over my shoulder showed us just beyond range of the parking lot lights and security cameras.

What better place to steal drug money than right outside the most expensive restaurant in town! Well, maybe not the most expensive, but right up there with the four-star hotels and such.

I froze with fear.

"That's wise, lady. Now give us your purse and no one gets hurt."

I fumbled for the tiny evening purse hanging from my shoulder on a gold chain. It didn't contain much: some small change, house key, credit card, driver's license.

House key! They'd know where I lived and could get in. My kids were home alone. I couldn't do it.

A breath of air stirred behind me.

G leaped forward, pulling his fancy fountain pen from his breast pocket. As he moved, the pen telescoped out into a long wand and shot red laser light at the muggers.

He took a classic fencer's pose, right leg forward with his no-longer-pen aimed straight forward, and his left arm up, behind his head for balance.

He wiggled the wand. The red light did not sear a hole into the skull of the boy with the gun. No. Nothing so conventional. Nothing so normal.

The light spread into a complicated web that encased the boy and his gun into a sparkling cage of immobility.

A flick of G's wrist generated two more cages to keep the other two muggers from fleeing.

I couldn't move. Couldn't think. Couldn't understand.

Inside the cages, the three boys blinked in bewilderment; they breathed shallowly. Nothing else moved. Not even an involuntary quirk of the lips or flick of a trigger finger.

"For the crime of frightening my lady, you will leave here with no memory of what you did and no knowledge of what that weapon is. You will feel compelled to complete one thousand hours of public service . . . each. Any money you might have used to buy drugs you will donate to charity," he intoned, as if reciting a ritual.

Ritual. That was the key.

He flicked the pen/wand three times, as if tapping each boy on the head. The electrical cages dissolved. The center boy looked at the gun in his hand in horror and dropped it. It clattered noisily on the sidewalk. Then they ran off, each in a different direction, as if they did not know each other.

G pocketed the gun. It hardly distorted the lines of his custom-tailored suit.

"Th . . . that's not an ordinary pen." He'd had it as long as I'd known him. He had it tucked into his breast pocket even when wearing G-casual, a polo shirt and khakis.

"Not exactly. No." He stared at it a long moment.

Then it collapsed back into its normal shape. I didn't see what he did to make it happen.

"It's not some fancy electronics gadget either." My mind began working again. A few oddities about my husband began to make sense. Like bringing home tree-fresh peaches in January because I had a craving. Or always having the little bit of snow that fell shoveled off our long gravel driveway before dawn, before he got out of bed, or when he was "away" on business.

Or juggling fifteen breakable items as a party trick.

Especially if he left them hanging on their own for long breathless moments. Come to think of it, he'd only performed that trick once, at a party of his friends and business associates. Never with my friends.

Oh, yes; he had magic. A lot of people in this town had parlor trick magic.

This was something else entirely. And that pen was . . .

"No, it's not ordinary."

"What is it?" A wand if I had a guess.

"For your own safety, you don't want to know." He lifted that fabulous blue gaze to my face and held me captive. "Daphne Rose, you do not remember. . . ."

"The hell I don't!" I broke free of his hypnosis— or enthrallment— or whatever it was. I had to turn my face so that I didn't look directly at him, any part of him.

Especially the bulge that began stirring in his crotch.

He was turned on by this . . . whatever it was.

"You just used ritual magic to subdue three drug addicts and force them to dedicate their lives to service rather than finding their next fix. Did you cure them of their addiction, too?"

"No, I can't do that. I can only redirect their resources and energy until their bodies become clear of the addiction and their brains reset."

"Nice of you. So where did the ritual magic come from?" My anger was stirring again, as much as his lust.

"That's a whole lot more than a parlor trick."

"How do you know about ritual magic?"

"This is Eugene, Oregon, G! Home of the Fairy Festival, the center of all things weird in the Willamette Valley. You can't walk two blocks downtown without running into six shops selling some variety of mystical paraphernalia. I'm half owner in a coffee shop that sells incense and crystals and candles and books about magic on the side." I had to stop to draw breath.

"There's something in the water around here that makes this town a vortex of . . . of magic, great and small.

Magical ley lines converge here. There are rumors that this was once the home of many fae races who have interbred with humans."

"So how does this explain the woman you took to a motel?" He'd lied to me on so many levels I'd stopped counting. But this magic thing . . . another lie. And it scared me.

It also spiked my curiosity. I needed to know more.

Not tonight.

"Don't be like that, Daffy. I'm trying to protect you. And the children. You need protection now, more than ever."

"Don't change the subject, divert my attention, and then seduce me into forgetting while you delete the pictures on my phone. Let me tell you I downloaded those pictures to my computer and uploaded them to . . . gee, I don't know, ten social media sites just waiting for my password to go live. And don't tell me you know my password. You know the one I use for online banking.

You've guessed the one I use for my baking blog. You do not know this one."

I marched toward his car, the big, midnight blue town car he bought to impress clients. Clients of what?

When he tried to follow me, I spun around and slapped him. He reeled back three steps. Just far enough for me to get into the car and lock the doors.

As I started the car, I rolled down the window two inches. "You can walk home. I'll leave a packed suitcase and your car keys on the porch. And I'm changing the locks in the morning." Actually, I'd had the locksmith out this morning.

So why was I crying all the way home?

Because now I had to tell the children.
---
What do you think about this review?
Comments
No comments posted.

Registered users may leave comments.
Log in or register now!