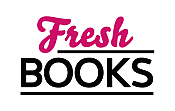 November Must Read Books
"She Married The Wrong Man and history forgot her contribution"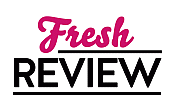 Reviewed by Patricia (Pat) Pascale
Posted November 4, 2017

THE OTHER EINSTEIN is a novel...a historical fiction about the wife of Albert Einstein, the brilliant scientist. In 1896, Mileva "Mitza" Maric traveled to Zurich from Zagreb, Croatia to attend the Federal Polytechnic University where she would study Physics and Mathematics. Only five other women had ever been invited to attend the school. Extraordinarily gifted in Physics and especially Mathematics, Mileva dreamed of becoming a teacher. Arriving at the Uni, Mileva met her professor, Heinrich Weber, and her five male classmates. A cold reception from all but one who had wild, curly hair and gave her a smile. He introduced himself as Mr. Einstein and they slowly became friends. He doggedly pursued her, even followed her to her lodging. When he discovered Mileva and her roommates took part in a music hour before dinner each night, he barged in with his violin. Although he was pushy and rude, their relationship continued to grow. Einstein introduced her to his friends who met at a cafe to discuss the newest scientific findings. Mileva was accepted and part of his group.
Neither family approved of the relationship between Mileva and Einstein. They sneaked away for a weekend together to Lake Como, Italy. Sightseeing, lavish dinners too much wine, and sex happen. Not long after their stolen weekend, Mileva discovered she was pregnant. This was not Einstein wanted and although he promised to marry her, Mileva returns home and has their baby daughter with the help of her mother and father. Einstein never saw his daughter who later dies of scarlet fever. He encourages Mileva to join him in Zurich. They marry and have two sons. Mileva contributes to his scientific investigations, but Einstein refuses to credit her for her help. Bored being a housewife, marriage disintegrates and the marriage disintegrates and they divorce.
Marie Benedict shines the spotlight on Mileva Maric, while she paints a rich portrait of a brilliant woman who lost her dream when she marries the wrong man. His promise of a bohemian life together with shared scientific investigation was just talk. He wanted a housewife to cook and clean for him and take care of their two sons. He found female companionship elsewhere and wanted her to just leave him alone. Einstein is not seen in a positive light in this story. I found him to be cold, calculating, selfish, and his treatment of his wife was heartbreaking. How much is the truth? It is fiction. A haunting story that I enjoyed but left me with so many questions and praise for Ms. Benedict. Well done.
SUMMARY
In the tradition of The Paris Wife and Mrs. Poe, The Other Einstein offers us a window into a brilliant, fascinating woman whose light was lost in Einstein's enormous shadow. It is the story of Einstein's wife, a brilliant physicist in her own right, whose contribution to the special theory of relativity is hotly debated and may have been inspired by her own profound and very personal insight.
Mitza Maric has always been a little different from other girls. Most twenty-year-olds are wives by now, not studying physics at an elite Zurich university with only male students trying to outdo her clever calculations. But Mitza is smart enough to know that, for her, math is an easier path than marriage. And then fellow student Albert Einstein takes an interest in her, and the world turns sideways. Theirs becomes a partnership of the mind and of the heart, but there might not be room for more than one genius in a marriage.
---
What do you think about this review?
Comments
No comments posted.

Registered users may leave comments.
Log in or register now!