"Where Have Tracy Ewens' Books Been All My Life?"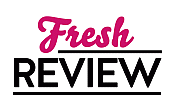 Reviewed by Diana Troldahl
Posted October 31, 2017

Where have Tracy Ewens' books been all my life? Everything about BREW is heart-meltingly real; the town of Petaluma, its citizens, the circle of friends and family surrounding the main love interests and most especially the love story itself.
Boyd McNaughton, a Master Brewer, father, oldest brother and unknowingly lonely man encounters trauma doctor Ella Walton. Ella knows she is lonely, knows she is still healing and knows Boyd is something special but feels she lacks what she needs to make a true connection.
The main characters are strong, no doubt, but I not only fell for Boyd but fell head-over-heels for his 13-year-old son Mason. I not only empathized with Ella but by the end of BREW felt almost as close to her circle of friends. The arc of the love story does not depend on external danger or events but is a perfectly fulfilling journey alongside two people who are made for each other but need to figure out how they can make things work.
Tracy Ewens has a stunning gift for aligning her reader's hearts alongside those of her characters. I was almost instantly immersed and had great difficulty pausing long enough for supper with my husband. (Thank goodness, he is an understanding sort.) I was somewhat surprised to discover that BREW was self-published, it has more polish than many industry-published books I've read. BREW is set loosely in the A Love Story series and is the second to feature one of the McNaughton brothers (the first McNaughton book is EXPOSURE). It is the first of Ewens' books I've encountered, but she is at the top of my must read list now. If you are a fan of quality writing and romance, or just a great story I highly recommend BREW.
Learn more about Brew
SUMMARY
If only life came with instructions.
Boyd McNaughton is working on balance. He is a father, a brewmaster, and the oldest brother of four. When he's not running Foghorn Brewery with two of his brothers, his days are packed with carpools, teenage angst, and well-intentioned school moms determined to send him on the perfect blind date. After a simple argument ends with a visit to the emergency room, Boyd discovers the one thing he's been neglecting—his life.
Ella Walters is working on connection. Having grown up in a less-than-affectionate family of overachievers, she moved to Petaluma for a slower pace and to escape her past. She has friends now instead of accolades, chooses chocolate croissants over super foods, and cherishes the peace that's replaced the drama. Sure, she occasionally misses the buzz of the San Francisco General Hospital ER, but Ella is learning that navigating a fuller life can be just as exciting.
When Boyd's son, Mason, seeks out Dr. Ella for "advice" and Boyd stumbles all over her newly healed heart, she finds herself longing for something she never knew existed. But families are messy, and they'll both need to let go of the past if they want to find a future that's more than by the book.
---
What do you think about this review?
Comments
No comments posted.

Registered users may leave comments.
Log in or register now!