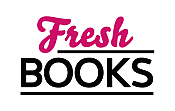 Jump into Autumn with these great books out in October!
"A Roaring Twenties murder mystery that razzles and dazzles!"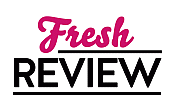 Reviewed by Monique Daoust
Posted October 20, 2017

Lola Woodby, widow and disgraced socialite, and her former cook Berta Lundgren are still struggling to make their detective agency prosperous. Lola's sister Lillian is getting married in a few months, and due to circumstances, Lola will be matron of honor. Providing that she makes the right choices of caterer and florist, and takes care of every pesky little detail, Lola's mother will welcome her back in the bosom of their august family. Lola and Berta are hard at work sampling pastries and other delicacies while waiting for Lola's beau, Ralph Oliver, to pop the question. The lady detectives have a job lined up to look into the thefts of stolen linen carts -- well, one does have to pay the bills, doesn't one? However Ralph, who is a PI, also has work for them: to retrieve a stuffed rhinoceros head that belongs to -- the oh so dashing! -- Lord Sundley. Lola and Berta are on their way to Connecticut, pretending to be hunting enthusiasts -- which will be murder on Lola's T-straps! -- however the only hunting that takes place is for a killer.
The Discreet Retrieval Agency is such a brilliant series! GIN AND PANIC is the third book, and possibly the best so far. Set during the Probihition, Maia Chance's grasp of the era still amazes me, as she uses the modern conveniences of the times for creative detecting purposes, and for the reader's entertainment as well. While Berta remains her practical and efficient Swedish self, Lola's eccentricities and flights of fancy save the day, cutting in on her nibbling and gastronomic excesses. This time Lola is up to her "highballs" while her precious Cedric, Lola's Pomeranian, hardly leaves her side.
Ms. Chance's gloriously witty dialogues are absolutely enchanting, and with all the razzle-dazzle of the swank surroundings, fabulous secondary characters, and the myriad historical tidbits, the authors still spins a very complex whodunit, and she had me again, because while not missing a word, I had no idea who had done what! And one must not forget the dash of romance! GIN AND PANIC is a treat for fans of the 1920s and a delightful cozy mystery for the discriminating palate!
SUMMARY
Former socialite Lola Woodby is now struggling to make ends meet as a not-so-discreet private eye in Prohibtion-era New York City, along with her stern Swedish sidekick, Berta. When they're offered a piece-of-cake job—retrieving a rhinoceros trophy from the Connecticut mansion of big game hunter Rudy Montgomery—it seems like a no-brainer. After all, their client, Lord Sudley, promises them a handsome paycheck, and the gin and tonics will be plentiful and free. But no sooner do they arrive at Montgomery Hall than Rudy is shot dead.
When the police arrive to examine the scene, they conclude that Rudy had actually committed suicide. But Lord Sudley can't believe his friend would have done that, and there's a houseful of suspicious characters standing by. So Lord Sudley ups the ante for Lola and Berta, and suddenly, their easy retrieval job has turned into a murder investigation. Armed with handbags stuffed with emergency chocolate, gin flasks, and a Colt .25, Lola and Berta are swiftly embroiled in a madcap puzzle of stolen diamonds, family secrets, a clutch of gangsters, and plenty of suspects who know their way around a safari rifle.
Gin and Panic is the next jaunty, compelling Discreet Retrieval Agency mystery from beloved crime writer Maia Chance.
---
What do you think about this review?
Comments
No comments posted.

Registered users may leave comments.
Log in or register now!