"Christmas in Happy Texas brings joy to some very deserving folk."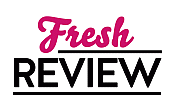 Reviewed by Sandra Wurman
Posted October 15, 2017

Romance Contemporary | Romance Holiday | Romance Western
LONG, TALL COWBOY CHRISTMAS touches your heart immediately. We have such vivid images of men returning from war, the age of social media and instant news has its advantages and issues to be sure. So we are well versed in PTSD which along with so many severe physical injuries has left returning vets with a myriad of recovery problems. PTSD isn't a visible problem which makes it a match in a tinderbox. For many, this is something they can't seem to conquer, but for some fortunate ones, they find a bright spot to focus on. At least that's how Carolyn Brown describes it in LONG, TALL COWBOY CHRISTMAS and at the holiday season, no matter what your tradition, we can all hope for those miracles.
Captain Nash Lamont has returned and seems to be drifting from one family location to another. Definitely searching for, should we as Carolyn Brown says, a bright spot. He winds up at the Texas Star ranch in Happy Texas and the locals seem to feel that this newcomer is a hermit just like his Uncle Henry. For sure, Nash is doing his very best to stay away from people but he can't seem to draw that line with his neighbors at the Hope Springs ranch. In particular, at the moment, their dog Hero.
It's pretty obvious from the start that Kasey McKay a relative newcomer to the Hope Springs ranch and Nash have an immediate connection of sorts. It could be their interest in ranching born out of generations before them. Or their past experience with military life and its demands and unfortunate consequences. Or perhaps nothing more sinister than plain old attraction. Two adults with neither having anyone special in their lives. Kasey's husband Adam was a casualty of the Iraq war and Nash is one of the walking wounded.
Left with three young children to raise on her own you might say Kasey's life is pretty full but somehow her conscience and heart can't turn her back on a military man in need especially Nash. There is an undercurrent of need and loneliness that calls out to her. Kasey does not consider Nash a pity case, no their relationship is developing into friendship, mutually satisfying to each.
But that friendship needs little nudging to become much more. Time will tell and time is what both Kasey and Nash need to get to their new normal. If it involves having the two of them together, so be it.
Life takes unexpected turns, no matter how hard we try those twists are unavoidable, best we can do is adapt. Changing and adapting is acceptable. Starting over is desirable and that's what Carolyn Brown hopes for in LONG, TALL COWBOY CHRISTMAS. A new beginning for two very deserving people. In LONG, TALL COWBOY CHRISTMAS Carolyn Brown in her inimitable fashion carefully weaves a tale about daring to hope for more. Any time of the year is a good time to cozy up with a Carolyn Brown story. Her tales about Happy Texas always reward the reader with good feelings. Her characters always remain in your heart even after the story is over. Carolyn Brown's characters speak to you through their dialog which exposes so much about each of them. Dialog is Brown's favorite vehicle to get her story told. Works for me every time.
SUMMARY
Nash Lamont is a man about as solitary as they come. That's exactly why ranch life in middle-of-nowhere Happy, Texas suits him. So what the heck is he doing letting a beautiful widow and her three rambunctious children temporarily move in? Before he knows it, they're stringing Christmas lights and decorating the tree... and he's having the time of his life. But after everything he's been through, Nash knows this kind of happiness doesn't last.
Kasey Dawson thought she'd never get over the death of her husband. Nash, with his strong hands and infinite patience, is stirring something she hasn't felt in a long time. Kasey knows the sexy cowboy isn't telling her everything about this past, though. And she refuses to risk heartbreak all over again. But her kids have a plan of their own: Nothing will keep them from having a real family again-even if it takes a little help from Santa himself.
---
What do you think about this review?
Comments
1 comment posted.
Re: Christmas in Happy Texas brings joy to some very deserving folk.

What a lovely review! Thanks.
(Kathleen Bylsma 12:45pm November 10, 2017)
Registered users may leave comments.
Log in or register now!