"A Polarizing Tale of Grief and Healing"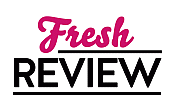 Reviewed by Svetlana Libenson
Posted October 11, 2017

Within two years, Emma Hazelton's world becomes upended when at first she loses her darling son Joe to Canavan's, followed by losing her grandfather to old age. Emma, feeling devastated and purposeless after those two deaths decides to attempt to reinvent her life first by agreeing to help her mother sort her grandfather's belongings and second by trying to gain purpose which causes her to stumble upon some intriguing family mysteries.
The discovered family mysteries will test everyone around Emma, from her mother to her estranged younger brother as well as Emma herself, and it will be up to Emma to rise above her grief.
As a reader, I found the mystery of Emma's family intriguing and desired to know the answers. There have also been many parts when I was reading the story that in my head I kept wanting to go back to family mysteries instead of just focusing on Emma and her attempts to rebuild her life. Emma has to work hard for what she desires and nothing is easily given to her, which is something else I enjoyed.
I found Emma's character was not relatable to those who haven't gone through grief of losing children or close family members. Emma is a character that either you love or hate, with little to nothing in-between. She is not logical to her husband's needs or suggestions, although in the story the husband is portrayed as a good man. She is extremely contradictory and her actions and thoughts made little sense to me.
While its unfortunate that Judaism has a lot of diseases that one may be at risk for, beyond that particular use, Judaism isn't utilized as a faith of complexity and the readers who may not know about Judaism will come away from the book only knowing that Judaism has Canavan's and that is it. They will not know or understand particular reasons as to why some characters have done what they did, which is a shame.
For a reader who is struggling with grief or with trying to heal after a terrible loss of a loved one, I recommend WHERE THE SWEET BIRD SINGS.
SUMMARY
In this provocative new novel, the author of Root, Petal, Thorn offers a powerful story of resilience, hope, and the secrets that, no matter how deeply hidden, can shape and ultimately unite a family. What connects us to one another? Is it shared history? Is it ancestry? Or is it love?
People respond to tragedy in different ways. Some try to move on. Some donít move at all. A year after her young sonís death due to a rare genetic disease, Emma Hazelton is still frozen by grief, unable and unwilling to consider her husband Noahís suggestion that they try to have another child. She canít gamble with heartbreak and loss again. Yet she canít stand in the way of Noah having the family he deservesóeven if she believes the answer is to push him away.
As the future Emma once imagined crumbles, her familyís past comes into sharp relief. Searching for the roots of her sonís disease, Emma discovers other secrets concealed among the branches of her family tree. Within an old wedding photograph of her great-grandparents is a truth Emma never guessed atóa window into all the ways that love can be surprising, generous, and fiercely braveÖ and a truth that may help her find her own way forward at last.
---
What do you think about this review?
Comments
No comments posted.

Registered users may leave comments.
Log in or register now!