"Shocking, mysterious, thriller that you can't put down"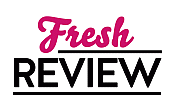 Reviewed by Teresa Cross
Posted October 11, 2017

Thriller | Thriller Psychological
There is always that one story that keeps you awake wanting to finish it because you know you can't sleep until you do. 99 RED BALLOONS by Elisabeth Carpenter is definitely that one book for me this year! Though I was interested in the story at first by the book's title, the synopsis hooked me. This novel is a thriller with so many twists to it that it left me shouting out, "No way!" There were many parts that I did not see coming and Carpenter did an amazing job at catching her readers off guard and shocking them into disbelief.
Emma's 8-year-old daughter is missing. Who could have taken her and why? This is not the first time such a thing had happened. Decades before another little girl is taken and there are so many similarities between that is uncanny. As Emma tries to understand what has happened to her daughter, other strange things come to light. Shocking things that will forever change their lives.
Then there is Maggie who is a widow living a lonely life except for the visit from a close friend. She one day sees a picture in the newspaper that brings back some of her own nightmares that she forever lives with. She herself had experienced the same gruesome loss, the first little girl who went missing.
99 RED BALLOONS is a thriller like no other that I have read. Carpenter takes you into the mind of each character leaving with a sense of compassion, anger, confusion, and many more emotions that each is going through. If you have a love for books that leave you feeling as though the air is knocked out of you, then you will love 99 RED BALLOONS! This is a must read.
SUMMARY
Two girls go missing, decades apart. What would you do if one was your daughter?
Eight-year-old Grace is last seen in a sweetshop. Her mother Emma is living a nightmare. But as her loved ones rally around her, cracks begin to emerge. What are the emails sent between her husband and her sister? Why does her mother take so long to join the search? And is there more to the disappearance of her daughter than meets the eye?
Meanwhile, ageing widow Maggie Sharples sees a familiar face in the newspaper. A face that jolts her from the pain of her existence into a spiralling obsession with another girl – the first girl who disappeared…
This is a gripping psychological thriller with a killer twist that will take your breath away.
---
What do you think about this review?
Comments
No comments posted.

Registered users may leave comments.
Log in or register now!