"An enchanting tale of kismet -- werewolf style!"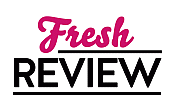 Reviewed by Miranda Owen
Posted October 10, 2017

DREAMING OF A WHITE WOLF CHRISTMAS is book one in Terry Spear's "White Wolf" series. For me, this book is reminiscent of and has much of what I love about, Terry Spear's "Silver Town" series. Little does Clara Hart know that when a cute Arctic wolf pup bites her, that it would lead to finding love. When Clara and Owen Nottingham lock eyes, while in their wolf forms it's kismet. Two years after Clara's bite and that anonymous, yet enchanted encounter with Owen, fate brings the two of them together again. Although this is the first book in a spin-off series, readers might want to check out LEGEND OF THE WHITE WOLF. LEGEND OF THE WHITE WOLF is about Owen's pack members Faith and Cameron.
Two years after being bitten and changed into an Arctic wolf shifter, Clara Hart is living a somewhat isolated existence using her writing pseudonym Candice Mayfair. Her name and lifestyle change make it somewhat difficult for Owen to track her down to tell her about a sudden inheritance. Candice is shocked to find that the PI at her doorstep is the same wolf she admired years ago. Mutual surprise at finding each other again soon gives way to mutual attraction. This book can be divided into sections. A big part of the beginning of this story focuses on Candice and Owen getting to know each other and gradually falling in love -- first while enjoying a little snowed-in romance at Candice's South Dakota home, and later while they are staying with his pack in Minnesota.
Part of what makes me love this story so much is because I like the main characters. Candice had a life-changing event, but is a survivor and has been successful, self-sufficient, and lacking any major bitterness about her change in circumstances. Owen Nottingham is a private investigator, Arctic wolf shifter, and a sexy sweetheart of a guy who would make any woman melt. Although it would be in his and his pack's best interest for Candice to join their pack, she appreciates how Owen gives her the time she needs to make the decision on her own. Owen's heady seduction includes outdoor excursions, cooking together while sharing sassy exchanges, and indulging in an unexpected shared interest in writing. The second half of this book involves Candice working with Owen's friends and pack mates in unmasking an impostor out to steal Candice's inheritance.
DREAMING OF A WHITE WOLF CHRISTMAS is an enchanting tale of kismet -- werewolf style. It was great seeing familiar jaguar shifter characters in this story. Family plays a big part in this book -- both biological and adopted pack -- and Terry Spear excels at writing about group dynamics. I look forward to reading Terry Spear's next werewolf romance.
SUMMARY
In the first installment of Terry Spear's bold, sexy White Wolf series, a romance writer's life is changed forever when a white puppy bites her and turns her into an Arctic wolf shifter.
May all your Christmas wolves be bright...
Romance writer Candice Mayfair never missed a deadline in her life―until the playful bite of a werewolf puppy accidentally turns her into an Arctic wolf shifter. Talk about a life-changing event! Candice is at the end of her rope with the unpredictable shifting, a strong desire to howl, and the need to vacuum constantly to keep the shedding fur under control.
Enter werewolf private investigator Owen Nottingham. Owen has a new mission: convince the pretty she-wolf she needs to join his pack in time for Christmas...and be his mate. It's the only way he can think of to keep her safe...
---
What do you think about this review?
Comments
No comments posted.

Registered users may leave comments.
Log in or register now!