"A shocking and jaw-dropping thriller"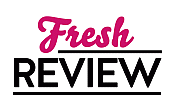 Reviewed by Lynn Cunningham
Posted October 10, 2017

Thriller | Thriller Psychological
Little 8-year-old Grace Harper is just on her way home from school one day and stops at a shop to get herself a sweet. She is approached by a very friendly man who says his name is George. He knows her name and tells her that her parents have requested that he pick her up from school to bring her to them. Grace hesitates a long time because she has been warned about going off with a stranger. In this situation, Grace finally decides that George does not look like a bad man and, after all, he says he knows her parents. Once she gets into the vehicle, she almost instantly realizes the mistake she has made.
In the meantime, when Grace's mother, Emma, sees that Grace is late coming home from school. She is hysterically running around the neighborhood calling out Grace's name. Her sister Stephanie Palmer and their mother have joined Emma and her husband, Matt, in the frantic search for Grace. The police are called, as are all of Grace's friends. Grace has simply vanished without a trace.
Through the search for Grace, emotions are unleashed and long-held secrets are revealed. Will Grace be found or will a family be completely torn apart during the search for her?
99 RED BALLOONS is one of the best books that I have read this year. Elisabeth Carpenter, also known as Libby Carpenter, sets her gripping tale in England, where she also lives, and she uses authentic British prose. I have always loved stories set in the UK. She puts her readers right in the middle of this terrifying and saddening event that happens way too often. In addition, the story is told through the eyes of various characters. It is in this way that you, the reader, are able to fully connect to the stunning events that are taking place.
At first, you might think this is just another missing child story, but 99 RED BALLOONS is so much more than that. There are so many twists and turns on the many roads that lead to the shocking and jaw-dropping conclusion. Trust me when I say that you never saw it coming.
99 RED BALLOONS will have you watch your children more closely while it spins your head around. You will not figure out the ending until it is revealed to you, and that is always a sign of an excellent book! Pick up your copy today and you will see what I mean.
SUMMARY
Two girls go missing, decades apart. What would you do if one was your daughter?
Eight-year-old Grace is last seen in a sweetshop. Her mother Emma is living a nightmare. But as her loved ones rally around her, cracks begin to emerge. What are the emails sent between her husband and her sister? Why does her mother take so long to join the search? And is there more to the disappearance of her daughter than meets the eye?
Meanwhile, ageing widow Maggie Sharples sees a familiar face in the newspaper. A face that jolts her from the pain of her existence into a spiralling obsession with another girl – the first girl who disappeared…
This is a gripping psychological thriller with a killer twist that will take your breath away.
---
What do you think about this review?
Comments
No comments posted.

Registered users may leave comments.
Log in or register now!