"NO TIME TO EXPLAIN has one bad boy of baseball and one spectacular love story!"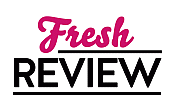 Reviewed by Miranda Owen
Posted October 9, 2017

Romance Sports | Romance Contemporary
NO TIME TO EXPLAIN is book six in Kate Angell's Barefoot William series. Baseball hotshot Joe "Zoo" Zooker is like a modern-day rake. He is unapologetic about his party lifestyle or the bevy of beauties who eagerly serve as his entourage. Several things have Joe stopping short of being too self-absorbed or too obnoxious to be likable. Joe is no debaucher of innocent maidens. He is always upfront with the women he entertains. Joe's major redeeming feature is the love he has for his rambunctious, and aptly named, rescue dog Turbo. Turbo helps Joe form a connection with Stevie Reynolds. Stevie is in town helping out at her aunt's doggie daycare.
Getting women has never been something Joe had to work at. Women are either drawn to his sexual charisma or his celebrity status as a major league baseball player status. Joe needs to work for Stevie's attention and to win her esteem. Because his sexual interest is so open and honest, there isn't any sleazy quality to Joe's pursuit of Stevie. After some beach fun, long talks, and yummy junk food, this twosome get to know each other better and a casual flirtation turns into a scorcher. As prickly as their relationship starts out, it never gets truly nasty. It's quickly obvious to both Joe and Stevie that denying their attraction will be an uphill battle.
NO TIME TO EXPLAIN has one bad boy of baseball and one spectacular love story. Nobody writes canine characters and stories better than Kate Angell. Although the secondary human romance in NO TIME TO EXPLAIN features Stevies's best friend Lori and her cousin Dean, it's the relationship between Turbo and Dean's dog Etta that steals the show. Anyone who has owned a dog, or even a cat, can testify that the occasionally inexplicable emotional attachments formed by animals can be fierce, and an incredibly sweet thing to behold. It's an ironic twist of fate when Turbo instantly takes to Etta. Turbo pines for Etta as fervently as Joe dislikes Dean. I eagerly await Kate Angell's next book.
SUMMARY
Who says romance has gone to the dogs?
Richmond Rogues' left-fielder Joe "Zoo" Zooker has his own ritual for the start of spring training—a weekend of pure pleasure, including as many pretty faces and curvaceous bodies as he can charm into his bed. After that, he's all about baseball, especially with hungry minor leaguers eager for their own shot at the majors, just waiting for him to strike out. But when a beautiful woman with a smart mouth brushes off his flirting, he's determined to go to bat as often as it takes to win a smile aimed only at him.
Stevie may be new to the beach town of Barefoot William, but she's seen plenty of charmers like hot and hunky Zoo before. Managing her aunt's doggie daycare business, she's up to her ears in rowdy puppies—and she doesn't need a lifelong hound like Zoo breaking her heart. Still, there's no denying the attraction between them, and as spring training heats up, lust suddenly begins to look a lot like love . . .
---
What do you think about this review?
Comments
No comments posted.

Registered users may leave comments.
Log in or register now!