"Finding the perfect wife may be more difficult than expected."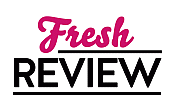 Reviewed by Sandra Wurman
Posted October 9, 2017

This is the first of the brand new Made To Marry series by Karen Hawkins so be prepared to get caught up in the lives of some pretty fabulous brothers. CAUGHT BY THE SCOT surely puts another winner on Karen Hawkins growing booklist. Always entertaining to watch the mighty oak fall to the charm of an innocent maiden. Expect no less from CAUGHT BY THE SCOT.
Karen Hawkins definitely has a large amount of whimsy about her and it is ever so evident in CAUGHT BY THE SCOT. You can almost hear Hawkins' voice in the dialog she writes for her characters. Pretty much guarantees a large grin on the readers face from beginning to end.
So in CAUGHT BY THE SCOT the first brother to reluctantly agree to the terms of his sister Anne's will is Connor the privateer which is often argued 'nae the same as a pirate.' Anne wanted her brothers married and settled down. She wanted, no demanded, in her will, that their bachelor days be behind them or forfeit their share of the family wealth. Quite a carrot to dangle and usually enough to get the desired result.
But in the Douglas family it wasn't the reward of riches but the need to not disappoint their beloved sister that made them want to honor her last wishes.
Connor is pretty certain his search for a woman who could live up to Anna's wishes was short and easy. You might say he was pretty cocky and cavalier about it. Connor knew exactly who he would propose marriage to, no thoughts of deep passionate love, more like a great friendship cemented by vows. So sure about the ending result he set upon sowing the last of his wild oats so to speak. But when he actually set out to propose to Thea, his best friend's sister, she was on her way to elope with some squire she just met. Thea had given up any youthful dreams starring none other than Connor. She was off to make her own adventure with Lance who had not captured her heart but was a very willing participant in the elopement.
So now let the games begin and Connor is wise to the fact that this could very well be the most difficult and important challenge of his life. The Squire Lance Fox would be a worthy opponent. Connor will have to employ many of his talents to come away the winner. He's not ready to admit it yet, but, there's much more at stake than just the will, his happiness, future and heart are in play. And Thea is holding all the cards.
It was easy to form an attachment to the Douglas clan, Karen Hawkins made short work of that. She gave them each wonderful personalities and heart. So at the end of CAUGHT BY THE SCOT you wish there was more, not wanting to say goodbye to any of the characters just yet. Lucky for us this is just the beginning of what is sure to be a wonderful relationship with them all, and I am including the brother-in-law. Made To Marry has all the earmarks of an awesome series.
SUMMARY
Dashing Scottish privateer Conner Douglas must marry a respectable, well-born woman— and soon, if he wants to secure his rightful inheritance. Determined to still explore the high seas as well as his mistresses' beds, he aims to find a pliable wife who'll turn a blind eye to his antics. And he knows just the woman—childhood friend and mousy spinster Miss Theodora Cumberbatch- Snowe.
Unbeknownst to Conner, meek and plain Theodora has been hopelessly in love with him for years. But unwilling to wait forever for what will never happen, Theodora plans to wed a kind—if unexciting—local landowner, leaving behind the wild Highlander of her dreams.
Yet Conner refuses to let his perfect wife get away. He chases her to Gretna Green and is shocked to discover the real Theodora is an ardent and wildly sensual woman. Soon he realizes his passion to win her has nothing to do with securing his inheritance and everything to do with earning the love of the unforgettable woman who has vowed to leave him in her past forever. But have his wandering ways chased the woman he loves away for good? Or can Conner convince Theodora to give him one last chance before she marries the wrong man?
---
What do you think about this review?
Comments
No comments posted.

Registered users may leave comments.
Log in or register now!