"The Nightwalker is the stuff that nightmares are made of so get yourself ready for a ride of terror."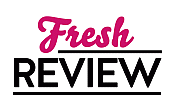 Reviewed by Lynn Cunningham
Posted October 5, 2017

Leon Nader had suffered from sleepwalking that caused him to act out violently even though there was no evidence of this part of his personality when he was awake. After receiving treatment, Leon seems to be cured. He is happily married now to the lovely Natalie and everything seems to be going quite well.
Then, one morning, he wakes up to find Natalie frantically packing. She is obviously afraid of Leon and he has no clue why. That is until he sees her battered face and body. She tries to practically run out of the apartment, limping as she goes. Leon tries to talk to her but she has nothing to say to him as she races to her escape with no reason.
Although he has no memory of what might have happened to Natalie, he knows that he must be the person who hurt her so badly. But how and why would he do that? There is only one reason that he can think of and that is that his sleepwalking has returned. To find out for sure, he sets up a program on his computer to visually record what he does while he is sleeping.
The results of what he sees when he plays back the recording are more chilling than he could ever have imagined.
Sebastian Fitzek lives in Germany where he holds the position of being a number one bestselling writer. His books have been translated into several languages and THE NIGHTWALKER is his American debut. Those of us who live in the United States have really been missing some of the most amazing plots ever put on the page until now.
THE NIGHTWALKER is chilling and horrific while also being one of the most terrifying reading experiences that you will ever have. I found myself thinking about it when I had to be away from reading it and thoroughly involved in it when I had the supreme privilege of trying to figure out this unique plot. Each word brought me closer to a bigger and more frightening puzzle.
Something that I must say about THE NIGHTWALKER is that it just may be one of those books you will want to read more than once because it is not something that you may completely understand the first time around. But don't worry. The second ride will be just as fascinating as the first one.
SUMMARY
A psychological thrill-ride of a novel that finds an insomniac wondering if his nighttime excursions have turned into something beyond his imagination.
As a young man, Leon Nader suffered from insomnia. As a sleepwalker, he even turned to violence during his nocturnal excursions and had psychiatric treatment for his condition. Eventually, he was convinced he had been cured—but one day, years later, Leon's wife disappears from their apartment under mysterious circumstances. Could it be that his illness has broken out again?
In order to find out how he behaves in his sleep, Leon fits a movement activated camera to his forehead—and when he looks at the video the next morning he makes a discovery that bursts the borders of his imagination. His nocturnal personality goes through a door that is totally unknown to him and descends into the darkness . . .
---
What do you think about this review?
Comments
1 comment posted.
Re: The Nightwalker is the stuff that nightmares are made of so get yourself ready for a ride of terror.

Oh oh! This will give me nightmares! Hard to read the blurb!
Thanks for the review and introduction, I think. ;)
(Kathleen Bylsma 7:41pm October 7)
Registered users may leave comments.
Log in or register now!