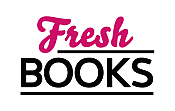 Best August Reads!
"A vampire you can be proud to bring home to mother!"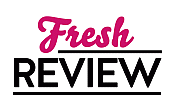 Reviewed by Monique Daoust
Posted October 5, 2017

Mila Hart has a habit of picking losers, thinking switching species, she tries V-Date.com, the vampire dating site. Jeremiah Lopez was quite handsome, however the only excitement of Mila's evening was when Jeremiah tried to ... kill her! London Metropolitan Police Inspector Vincent Ferrer had been alerted by a friend, and he arrives on the premises just in the nick of time to rescue Mila, however the killer vampire escaped. When Lopez threatens Mila, Vincent knows that a human protector won't be enough to keep Mila safe: Vincent will keep an eye on Mila; after all, he's over three hundred years old!
One of my happy discoveries of this past year was DATING THE UNDEAD, the first book in this series, where we had briefly met Vincent who is even more delectable than I hoped! That first book was no fluke; all the charm and lusty playfulness can be found in DROP DEAD GORGEOUS. Vincent is as hot as you want your hero to be, but he is also a very charming, honorable and well- mannered man; Mila was perfect for him. She is a lovely woman who doesn't whine, nor does she jump to conclusions or take stupid risks. I love how the attraction simmered then ignited between those two, and how the relationship progressed, especially given that immortality thing.
DROP DEAD GORGEOUS is more romance-oriented than most paranormal romances, it is the way it's meant and it works admirably, especially when you have a dash of suspense thrown in, as is the case here. The story was quite exciting, as was Vincent's backstory. There are several interesting secondary characters, such as Vincent's police colleagues Davies and Burke, whom I hope will still figure in future books, as I really liked them, as was the case with Karolina Dobrescu. This could also be the curse of an author who writes such great all- around characters: we love them all! I suspect the devilishly intriguing, and darker, Ronin McDermott will be our hero in an upcoming instalment, possibly the next one?
DROP DEAD GORGEOUS is light, modern, uncomplicated, and absolutely irresistible! Ms. Lyons gives her vampires a personal touch, she is expanding on her world building, and she writes the kind of heroes I prefer and that we don't find very often in books these days. DROP DEAD GORGEOUS is such delightful fun and another winner for Juliet Lyons.
SUMMARY
Mila Hart's first experience with the vampire dating site V-Date.com is a complete disaster—her date is wanted for murder! But things turn around when she's rescued by dashing vampire cop Vincent Ferrer. Dangerous and devastatingly attractive, he's just the undead hottie Mila was hoping for.
Haunted by his past, Vincent can't risk falling in love again—even if Mila charms him more than anyone he's ever met. But when the killer from Mila's date seeks her out, Vincent is the only one who can protect her. Protecting his heart is a different story...
---
What do you think about this review?
Comments
No comments posted.

Registered users may leave comments.
Log in or register now!