"IMMORTALLY YOURS is the cherry on top of guilty pleasures!"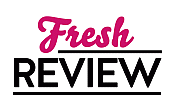 Reviewed by Monique Daoust
Posted October 5, 2017

The Rogue Hunters are short-staffed, due to the situation in Venezuela and new blood is coming over to lend a hand in Canada, especially after what had seemed to be an accident, turns out not to be an isolated incident: someone is out to get Beth Argenis, but who and why? Beth might be one of the best, she cannot protect herself alone but did Scotty, the brawny Scotsman who haunts Beth's erotic dreams, have to be involved? He always seemed to avoid her, but why is he suddenly so nice?
The blurb doesn't even begin to describe what an excellent book this is! In IMMORTALLY YOURS, Lynsay Sands exudes confidence and her knack for creating engaging characters and storylines never more evident. The writing is smooth and witty, as expected from this author, and still, Ms. Sands manages to awe me with new exquisitely crafted characters, starting with smashing secondary characters: newcomer Donny, a new Immortal who is working his first day as a Rogue Hunter is terrific. While he is founding his footing as an Immortal, he happens to be the mouthpiece for a brief history of the series' mythology, and he is wonderfully entertaining; I have the feeling it is not the last we've seen of him.
A large chunk of IMMORTALLY YOURS is dedicated to Beth's and Scotty's backstories, which are riveting, especially Beth's. She was born in Victorian England when she first met Scotty, and this fascinating voyage in the nineteenth century is actually vital to the main storyline. Some small details contributed making IMMORTALLY YOURS even more enjoyable for me. Scotty is a Scot, the delectable Matias is Spanish, and some brilliant new characters are Russian, and ever so subtly Ms. Sands conveys the distinct inflections of each language to perfection.
IMMORTALLY YOURS is a perfect mix of fun, romance, action, Immortal mythology, Victoriana, deliciously sensuous sex scenes and unique character development. There were a few lines that did not escape my vigilant eye: the mention of dear, sweet Stephanie and a potential future project for her and Beth? I was nearly drooling at the possibilities! Whether you are a long-time fan or have never read an Immortal book by Lynsay Sands, you are in for a treat: IMMORTALLY YOURS is paranormal romance at its finest!
SUMMARY
Irresistible chemistry and thrilling suspense combine in this electrifying new installment in New York Times bestselling author Lynsay Sands' Argeneau series…
One hundred and twenty-five years is a long time to nurse a crush. That's how long it's been since Beth Argenis first met Cullen "Scotty" MacDonald and he instantly became the star of her most X-rated dreams. Back then, he was rescuing her from a Rogue Immortal. Now Beth's a Rogue Hunter—a damn good one. She doesn't need saving anymore, despite what Scotty thinks. What she does need is the fierce, wild desire that finally erupts between them.
Scotty has hesitated to claim Beth as his own. But one explosive kiss confirms what he's long suspected: She's his life mate. But Beth is tough, fearless, beautiful…and in immortal danger. Unless he wants to lose her forever, he'll have to rethink everything he once believed about love and destiny as well as confront an enemy who's terrifyingly close.
---
What do you think about this review?
Comments
1 comment posted.
Re: IMMORTALLY YOURS is the cherry on top of guilty pleasures!

You just have to love Lindsay Sands! Thanks!
(Kathleen Bylsma 6:12pm October 12, 2017)
Registered users may leave comments.
Log in or register now!