"Beautifully wrought intertwining tale of three couples across the ages"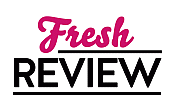 Reviewed by Make Kay
Posted October 4, 2017

Romance Historical | Mystery Woman Sleuth
HOUSE OF SHADOWS is a standalone multi-time frame saga from historical fiction and historical romance author Nicola Cornick. I want to call this a time slip novel, buts it's not, really. The underpinning of the three couples across the three different time periods are the divination tools of a crystal mirror and the Sistrin Pearl, which is used by the Order of the Rosy Cross (more familiar to me and perhaps to others as the Rosicrucian Oder), who believe in the rebirth of the spirit. The three couples' stories are set at Ashdown House, a National Trust Estate in the UK where author Nicola Cornick volunteers as a guide and is a local historian.
First, there is Elizabeth Stuart, wife of Frederick of Bohemia. She's the sister of King Charles of England and was known as The Winter Queen. Frederick was a weak and militarily incompetent king who spent his life fighting to regain the lands he reigned over for only 1 year before being dispossessed by the Holy Roman Empire. Elizabeth was a faithful wife but secretly yearns for her devoted knight, William Craven. After the noble death of her husband the (landless) king, Elizabeth weds her gallant champion, William Craven. But of course, the path of star-crossed and socially unequal lovers in 17th century times never runs smoothly.
Lavinia Flyte is a Regency courtesan in the early 19th century who comes to Ashdown Park with her protector, the Park's owner, the deplorable Lord Evershot. Evershot is a right beast, and Lavinia, who is determined to be sensible about her life, comes to fall in love with Evershot's architect, despite the fact that it flies in the face of all practicality. Lavinia wrote a diary, which Holly (our modern day heroine) finds, tying these two women's threads tightly together.
Finally, we have modern day Holly Ansell, a temperamental artist who engraves beautiful glass pieces. She comes to Oxfordshire to search for her missing beloved brother Ben, who has gone mysteriously absent one night from Ashdown. Holly finds herself falling reluctantly in love with Mark Warner, who is renovating the Ashdown Park property. All three women are wonderful products of their time, and while I don't necessarily like them always, I do always empathize with their choices.
There's a beautiful and ethereal feel to the story, and I found myself with chill bumps reading late at night wondering what ghost was going to leap out of the woodwork to scare me next. Delightfully atmospheric, HOUSE OF SHADOWS is masterfully spun out, weaving the lives of three women and three men over the ages, in their star-crossed attempt s at love. The interweaving of the three periods is deftly performed. This is definitely much more of a historical mystery rather than a romance. Fans of Susanna KearsleyKearsley will enjoy this book.
SUMMARY
The wooded hills of Oxfordshire conceal the remains of the aptly named Ashdown House—a wasted pile of cinders and regret. Once home to the daughter of a king, Ashdown and its secrets will unite three women across four centuries in a tangle of romance, deceit and destiny…
In the winter of 1662, Elizabeth Stuart, the Winter Queen, is on her deathbed. She entrusts an ancient pearl, rumored to have magic power, to her faithful cavalier William Craven for safekeeping. In his grief, William orders the construction of Ashdown Estate in her memory and places the pearl at its center.
One hundred and fifty years later, notorious courtesan Lavinia Flyte hears the maids at Ashdown House whisper of a hidden treasure, and bears witness as her protector Lord Evershot—desperate to find it—burns the building to the ground.
Now, a battered mirror and the diary of a Regency courtesan are the only clues Holly Ansell has to finding her brother, who has gone missing researching the mystery of Elizabeth Stuart and her alleged affair with Lord Craven. As she retraces his footsteps, Holly's quest will soon reveal the truth about Lavinia and compel her to confront the stunning revelation about the legacy of the Winter Queen.
---
What do you think about this review?
Comments
No comments posted.

Registered users may leave comments.
Log in or register now!