"This Christmas theme paranormal will warm your heart."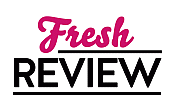 Reviewed by Annetta Sweetko
Posted October 3, 2017

I was excited when I read that author Terry Spear was starting a new paranormal series -- White Wolf and couldn't wait to get my hands on it. DREAMING OF A WHITE WOLF CHRISTMAS is everything fans expect in her books and much more.
Candice Mayfair's life changed drastically with a bite from a little hungry puppy. Turns out the little puppy was an Arctic Wolf shifter, out doing mischief, and she has turned. Unable to control the changes, especially at the moon shifts, Candice isolates herself from her friends and even her parents. Though she tried hard to keep in touch with her parents it seemed they always needed her at times her control is at its weakest.
Owen Nottingham is a private investigator and a wolf shifter and he too is still learning to adjust to his world. He is sent to find Candice for her uncle. She is to claim her inheritance within a month or lose everything. He is so surprised and thrilled to find that she is a wolf and his mate. Trouble is heading their way in the guise of an impostor, an uncle with a surprise of his own and a moon that just won't leave them as humans. Maybe they will survive to celebrate Christmas together ... or maybe not.
DREAMING OF A WHITE WOLF CHRISTMAS is a fun-tastic read. It is a sweet romance in a Christmas and paranormal theme. A great combination that offers so many favorites in one great read. The introduction to this new pack, though we met some of them in a previous offering, brings to life a family of shifters that are intriguing as we learn more about the Arctic wolves. I loved the little twists that have Owen joining in with the Jaguars and, of course, her uncles secret. Nope, sorry, I can only say I think it made a neat turn of events for Candice. The race to save her inheritance from the impostor was done in such a way that it gave this couple time to get to know each other and for Candice to understand this world she was "invited" into much better.
If you want a sweet, yet steamy romance, with wolf and jaguar shifters, mystery, intrigue and a Christmas theme to round it off nicely then get your hands on Terry Spear's DREAMING OF A WHITE WOLF CHRISTMAS.
SUMMARY
In the first installment of Terry Spear's bold, sexy White Wolf series, a romance writer's life is changed forever when a white puppy bites her and turns her into an Arctic wolf shifter.
May all your Christmas wolves be bright...
Romance writer Candice Mayfair never missed a deadline in her life―until the playful bite of a werewolf puppy accidentally turns her into an Arctic wolf shifter. Talk about a life-changing event! Candice is at the end of her rope with the unpredictable shifting, a strong desire to howl, and the need to vacuum constantly to keep the shedding fur under control.
Enter werewolf private investigator Owen Nottingham. Owen has a new mission: convince the pretty she-wolf she needs to join his pack in time for Christmas...and be his mate. It's the only way he can think of to keep her safe...
---
What do you think about this review?
Comments
No comments posted.

Registered users may leave comments.
Log in or register now!