"An eclectic group of friends make a family, great holiday read"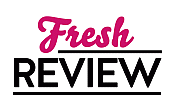 Reviewed by Helen Williams
Posted October 3, 2017

Holiday | Romance Contemporary
CHASING CHRISTMAS EVE is the next book in the Heartbreaker Bay series about an eclectic group of friends. What makes this series so great is the way that Jill Shalvis gives each character a unique personality. Even though they are not what a traditional family is, there is no question that they consider themselves a family. There is a protectiveness for one another -- even if on occasion they may get on each other's nerves. This group will no doubt keep you entertained with their unusual wit. The billionaire, genius geek meets an author with her own brand of swear words that are hilarious.
Bestselling YA author Colbie Albright flees New York for San Francisco looking for some peace away from her crazy family that depends on her for everything and the pressure from her agent. Her first time meeting Spence Baldwin will be at the infamous fountain that is a very memorable moment. Colbie wants to keep her true identity a secret just so she can enjoy a few days of peace and Spence is continually attempting to dodge the press and the avalanche of offers from women all over the world. So when Spence shows interest in Colbie his eclectic group of friends wants to do everything to protect him, especially "take no mess" Elle. Elle has always been very protective of Spence and has no problem using intimidation to get information when she wants it.
This is a wonderful series about family, biological or one created. Colbie has always taken care of her family, doing everything for them and never taking time for herself. When she is at her breaking point she has to decide whether she can finally put herself first for once. Spence trusted someone who he thought was a friend who ended up betraying him. Now he finally meets someone who makes him happy but can he trust his feelings?
SUMMARY
(A standalone Heartbreaker Bay novel)
Meet cute...
Run for the hills—temporarily. That's Colbie Albright's plan when she flees New York for San Francisco. Wrangling her crazy family by day and writing a bestselling YA fantasy series by night has taken its toll. In short, Colbie's so over it that she's under it. She's also under the waters of a historic San Francisco fountain within an hour of arrival. Fortunately, the guy who fishes Colbie out has her looking forward to Christmas among strangers. But she's pretty sure Spencer Baldwin won't be a stranger for long.
Make merry...
Spence's commitment to hiding from the Ghosts of Relationships Past means he doesn't have to worry about the powerful—okay, crazy hot—chemistry he's got with Colbie. Just because she can laugh at anything, especially herself... just because she's gorgeous and a great listener…just because she "gets" Spence immediately doesn't mean he won't be able to let Colbie go. Does it?
…and hope for a miracle.
Now the clock's ticking for Colbie and Spence: Two weeks to cut loose. Two weeks to fall hard. Two weeks to figure out how to make this Christmas last a lifetime.
---
What do you think about this review?
Comments
1 comment posted.
Re: An eclectic group of friends make a family, great holiday read

Loved this book. Thanks for the review.
(Kathleen Bylsma 3:43pm November 17)
Registered users may leave comments.
Log in or register now!