"A thrilling romantic suspense"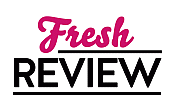 Reviewed by Patti Loveday
Posted October 3, 2017

HELLO AGAIN by Brenda Novak is the second book in The Evelyn Talbot Chronicles Book Series and is a romantic suspense novel. The Evelyn Talbot Chronicles is turning out to be a very interesting and suspenseful series with a completely complex plot that continues to draw in more thrilling dangerous suspense. The second book does not disappoint and gets even better than the first if that's even possible.
This time around Novak takes us into the backstory of Evelyn Talbot and allows us to see the main character's past and even gives us a glimpse at what the future might hold. This makes me even more excited for the next book in this series! Novak writes with such grace and poise that even the murder scenes are not overly graphic or disgusting but instead give just enough to leave you terrifyingly on the edge of your seat. You may even stay awake at night! She also takes a closer look at how the relationship Evelyn has with her boyfriend is strain by the stresses of the job.
There is a lot of criminology and investigator influences throughout this novel which really helps to make the story seem lifelike. The setting and plotline go hand in hand making you second guess yourself from page to page. I was drawn in from page one and with each page, I wanted to know more. I was not sure what was about to happen or what was around the next turn. The author does an outstanding job in creating a novel that seems so real. I found the ending to be a complete surprise and left me wanting to read the next book in this series even more. I definitely would recommend this book to anyone who loves suspense thrillers.
SUMMARY
From NYT bestseller Brenda Novak comes the next installment of Dr. Evelyn Talbot and her murderous home for psychopaths in Hello Again.
SHE CAN MAKE SENSE OF A COMPLEX CRIMINAL MIND.
Evelyn Talbot, a psychiatrist at a maximum-security prison in Alaska, studies some of the world's worst serial killers. But she's about to meet her most elusive patient at Hanover House yet: Dr. Lyman Bishop, AKA the Zombie Maker given his fondness for performing ice-pick lobotomies on his victims. A brilliant cancer researcher, Bishop is either the most cunning psychopath Evelyn has ever encountered—or he is wrongly convicted.
WHAT HAPPENS WHEN A CRIMINAL CAN SEE INTO HER OWN?
When a new ice-pick fatality occurs, it seems Bishop really was wrongly convicted. Except...Evelyn has a personal connection to the victim and that suggests the killer may be someone from her own past: Jasper Moore, her high school boyfriend who tortured her and left her for dead when she was only sixteen. Jasper also murdered three of her friends—and was never caught. Is he trying to send a message with this copycat crime? The only thing Evelyn knows for sure is that if Jasper is on her trail, she might not be able to escape again . . .
---
What do you think about this review?
Comments
No comments posted.

Registered users may leave comments.
Log in or register now!