"Full of tricks, treats, and true love!"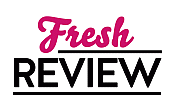 Reviewed by Miranda Owen
Posted October 3, 2017

ALL I WANT FOR HALLOWEEN is a standalone romance but has many favorite characters from Marie Harte's "Donnigans" series. Harrison "Gear" Blackstone -- tv personality and all-around rugged hottie -- has been betrayed by his best friend and his woman at the opening of ALL I WANT FOR HALLOWEEN. When Sadie Liberato wallops his cheating fiancé, she becomes his hero and goddess. People tend to give Sadie a wide berth because of her blunt speech and intimidating Amazon-like stature. The fact that Gear seems to appreciate, and be attracted to her because of, those qualities make him attractive to Sadie.
Gear is a guy who enjoys the simple pleasures in life and working on bikes. When he got a TV show working on bikes with his buddy, it started out as something fun but soon soured when drama and egos took over. Sahara, Gear's ex, is all about the superficial, consumed with the need for fame and fortune, and has little regard for others. Sadie is the antithesis of Sahara, which is perhaps why Gear finds her so refreshing. Sadie is comfortable in her own skin, and family and friends are everything to her. It's ironic that Sadie and Gear first meet while they are wearing costumes that conceal who they really are when they wind up fully revealing themselves to each other over the course of ALL I WANT FOR HALLOWEEN.
As with other Marie Harte books, there's a fun and zippy quality to the dialogue in ALL I WANT FOR HALLOWEEN that makes this story irresistible. This is a story that will make you laugh as well as cause your pulse to race. The chemistry between Gear and Sadie works and having personalities that mesh makes their erotic encounters that much hotter. I like when the hero and heroine have a lot in common and don't clash constantly. The small obstacles to their happiness together have more to do with getting a few things straight in their minds, rather than the machinations of his loopy and shallow ex or the celebrity-hungry press.
ALL I WANT FOR HALLOWEEN is full of tricks, treats, and true love. This is another story in which Marie Harte focuses on family, and has them pull together to help a couple work things out. Sadie's brother Elliot is a dish and a charmer, and I hope he gets a love story of his own. I eagerly await Marie Harte's next book.
SUMMARY
TONIGHT, SHE PLANS TO LET GO.
Dressed up and anonymous, Sadie Liberato feels powerful, sexy and free. Where better to lose herself than a masked party?
Gear Blackstone's cheating ex and scheming best friend have managed to spin his life into a serious downward spiral. At least with a mask on he can cut loose for one night. And cut loose he does—with the sexiest, snarkiest chick he's ever met.
After a scorching-hot encounter, Sadie and Gear are desperate to find each other in real life. But can the heat last when the masks come off?
---
What do you think about this review?
Comments
1 comment posted.
Re: Full of tricks, treats, and true love!

Great review! Love Marie Harte! Thanks.
(Kathleen Bylsma 3:50pm October 14, 2017)
Registered users may leave comments.
Log in or register now!