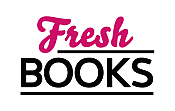 Best August Reads!
"A captivating murder mystery told with flair and panache!"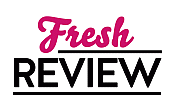 Reviewed by Monique Daoust
Posted October 1, 2017

Still grieving after over a year, Verity Kent receives a letter insinuating that her late husband Sidney had been a traitor and that the fact that she had been in the Secret Service is not so secret anymore. She is told to attend a house party for the engagement of Walter Ponsonby where she will learn the truth. Walter was with Sidney in the Thirtieth battalion, but so were all the men present at the party, along with their commanding officer, the Earl of Ryder. However, they don't seem to like each other very much or have much in common with Walter, which creates a peculiar atmosphere. The party is being held at the Umbersea Castle, on an island, very secluded. To add to the mystery of it all, Verity finds a book in her room, in which a coded message is hidden. Then, one of the guests is found hanged; was it really a suicide or was it murder?
THIS SIDE OF MURDER is a classic murder mystery with the added layer of the Great War. Some of the most enjoyable moments owe to Ms. Huber's extensive knowledge of the period: the politics, the war itself, and deciphering, but also of the more mundane aspect: the speech, the manners, the clothing, which are all impeccably described. The dialogues are exquisite, as is the writing. The author takes her time to introduce the characters, establish the setting while making sharp observations on the horrors of WWI. But when Verity attacks the coded message, that's when it all takes off, and it never stops after that.
It's one plot twist after another as the characters reveal more of their intents, but who is telling the truth? Is the killer one of them or an outsider? Had Verity really known her husband and could he really have been a traitor? The characters are so well-rounded that I was never quite sure who was trustworthy and who wasn't, and my "allegiances" changed throughout THIS SIDE OF MURDER. I also found quite interesting reading about the perception and treatment of women versus the reality, while looking among others at Verity who could handle herself with the best of them. I was a bit taken aback by the romance, and honestly, I'm not quite sure if it went how I would have wished; I will have to ponder a bit more on this. And this goes to show how complex the characters and their relationships really are.
THIS SIDE OF MURDER is the first book in a new series, and I cannot wait to see where it all goes from there, because for the life of me, I have no idea what to expect next from Anna Lee Huber, and this doesn't happen often in the literary world!
SUMMARY
The Great War is over, but in this captivating new series from award-winning author Anna Lee Huber, one young widow discovers the real intrigue has only just begun . . .
An Unpardonable Sin?
England, 1919. Verity Kent's grief over the loss of her husband pierces anew when she receives a cryptic letter, suggesting her beloved Sidney may have committed treason before his untimely death. Determined to dull her pain with revelry, Verity's first impulse is to dismiss the derogatory claim. But the mystery sender knows too much—including the fact that during the war, Verity worked for the Secret Service, something not even Sidney knew. 
Lured to Umbersea Island to attend the engagement party of one of Sidney's fellow officers, Verity mingles among the men her husband once fought beside, and discovers dark secrets—along with a murder clearly meant to conceal them. Relying on little more than a coded letter, the help of a dashing stranger, and her own sharp instincts, Verity is forced down a path she never imagined—and comes face to face with the shattering possibility that her husband may not have been the man she thought he was. It's a truth that could set her free—or draw her ever deeper into his deception . . .
---
What do you think about this review?
Comments
No comments posted.

Registered users may leave comments.
Log in or register now!