"Will a magical shapeshifter have to sacrifice love to fulfill her duty?"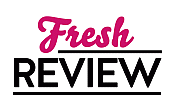 Reviewed by Make Kay
Posted September 29, 2017

THE SHIFT OF THE TIDE by Jeffe Kennedy is book 3 in The Uncharted Realms and book 6 in the related The Twelve Kingdoms series. Kennedy writes lovely fantasy and romance wrapped up in a pleasing package. This is a series that benefits from being read in order, although each book has a story that can stand by itself.
Zynda is cousin to Ursula, the new High Queen. At the end of the first Twelve Kingdoms trilogy, Ursula had risen from her former rank of captain of the imperial guard and is now the ruler of the entire Twelve Kingdoms after killing her corrupt and evil father, the former king. The Twelve Kingdoms series dealt with Ursula and her sisters. The Uncharted Realms series is about men and women who are close to the High Queen. Zynda is a shapeshifter, and she's determined to be the savior of her her people, no matter what her cousin or the Twelve King Kingdoms might have to say about it.
The Tala have been getting weaker as a people. Their babies are being born deformed and unable to survive. Zynda is one of the strongest of the remaining Tala, and she's been chosen to take Final Form. This will allow her to modulate magic and help the last remnants of the magical and shapeshifting great races to survive another generation. The kicker, though, is that she needs a real dragon to teach her how to take her Final Form as a dragon. This will be the ultimate sacrifice, as Zynda will not be able to become human once she has ascended to her Final Form. The worldbuilding that Kennedy does continues to deepen, enriching our view of the both the Tala and the Twelve Kingdoms. This keeps the storyline lively and fresh.
Marskal is a Lieutenant in the Hawks. He's tasked with keeping Zynda safe as those around her battle to keep the Twelve Kingdoms safe. Marksal is loyal and trustworthy, and I adore how he is willing to do whatever needs to be done to protect not only those he serves but the woman he comes to love. Zynda is a little bit headstrong for me, but I do love how she is determined to do what she needs to do to save her people. The growing love between Zynda and Marskal Marskal warms my heart greatly.
Kennedy's stories continue to feature lively action and lots of fun political intrigue. The inclusion of the fantastical creatures and vibrant magic make the tale entrancing. Uncharted Realms is a delightfully imaginative world of magic and battles; each spirited book in the series bringing another couple together as well as advancing the overall story. Kennedy's THE SHIFT OF THE TIDE is a great read for lovers of fantasy and romance.
SUMMARY
Free from the hand of a tyrant, the Twelve Kingdoms have thrown all that touch them into chaos. New allies appear--and enemies encroach--from all sides. To survive, they must adapt to this new reality without a moment of doubt...
Growing up in a country where magic was common as dust, Zynda never had to worry about her enchantments upsetting the balance of nature. But the land beyond the borders of the thirteenth kingdom calls to her. It may be foreign and ugly, but the strangeness is laced with an excitement she has never known. Outside her homeland, Zynda's shapeshifting and sorcery are a potent advantage to nations grasping for dominance--and the thrill of power lures her even as she recognizes the threat she poses to these magic-buffeted realms.
A ruthless enemy stalks them, promising destruction if she does not fight with all her strength--but if she upsets the equilibrium of the land, all will pay, the common people most of all. And a man of this outside world fascinates her, a mossback with no scrap of magic in him. He knows nothing of the fears and temptations pulling at her. But in his steady embrace she learns she must choose well--for the consequences may reach farther than she ever imagined...
---
What do you think about this review?
Comments
No comments posted.

Registered users may leave comments.
Log in or register now!