"Mind blowing suspense and mystery as a long ago nightmare comes very much into the present."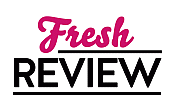 Reviewed by Lynn Cunningham
Posted September 29, 2017

Police officer Miranda Rader has come a long way from the teenaged "wild child" that she used to be. It only took an abduction and a night of terror to turn her life around. She and another girl were abducted at the same time by the same man. Only Miranda was able to escape. Although she tried very hard to get the police to believe her and go back to rescue the other girl, no one believed her and did not allow her to show them where the other girl was being held. Instead, she was branded a liar and sent to juvie for six months.
It was during this time that she decides that she wants to become a member of law enforcement. Now, still living in the small town of Jasper, Louisiana, she has been on the police force for ten years. Up until one night when she is called to a particularly gruesome crime scene. A well-known college professor is found in a most horrible way. Clearly, he is dead. Something is not right about any of it, however. Miranda's chief of police is the one who has called her to the scene personally, and Miranda does not understand why the two of them are the only ones there except for the first responding officers.
That is just the beginning. Miranda is on her way down a very dark rabbit hole into the past and what she finds at the end could not be more shocking.
As a long time fan of Erica Spindler's work, I knew I could expect a true roller coaster ride of a brilliant blend of mystery, suspense, and romance and I was right. Ms. Spindler has once again spun a tale that guarantees to involve her readers and have them chomping at the bit to know exactly what is happening. Why is Miranda obviously being railroaded in this investigation? There are many secrets being kept and I simply could not stop reading THE OTHER GIRL until the final page. It is doubtful that other readers will not feel the same way as they eagerly join investigating who seems to have it in for Miranda because she is definitely being put in a frame for this murder.
For those of you who have never read a book by Erica Spindler, THE OTHER GIRL might be just the one that gets you hooked. I have had the pleasure and privilege of reading all of her books and can promise you that you will not be disappointed no matter which book you choose to begin your journey with Ms. Spindler. Once you begin, however, you will not want to stop at just one of her books.
SUMMARY
From the New York Times bestselling author of Justice for Sara and The First Wife Erica Spindler comes The Other Girl, a chilling new thriller about a ritualistic murder of a college professor that sends a small town cop back into the trauma she thought she'd put behind her.
A horrific crime. One witness—a fifteen year old girl from the wrong side of the tracks, one known for lying and her own brushes with the law.
Is it any surprise no one believed her?
Officer Miranda Rader of the Harmony, Louisiana PD is known for her honesty, integrity, and steady hand in a crisis—but that wasn't always so. Miranda comes from the town of Jasper, a place about the size of a good spit on a hot day, and her side of the tracks was the wrong one. She's worked hard to earn the respect of her coworkers and the community.
When Miranda and her partner are called to investigate the murder of one of the town's most beloved college professors, they're unprepared for the brutality of the scene. This murder is unlike any they've ever investigated, and just when Miranda thinks she's seen the worst of it, she finds a piece of evidence that chills her to the core: a faded newspaper clipping about that terrible night fifteen years ago. The night she'd buried, along with her past and the girl she'd been back then. Until now that grave had stayed sealed…except for those times, in the deepest part of the night, when the nightmares came: of a crime no one believed happened and the screams of the girl they believed didn't exist.
Then another man turns up dead, this one a retired cop. Not just any cop—the one who took her statement that night. Two murders, two very different men, two killings that on the surface had nothing in common—except Miranda.
---
What do you think about this review?
Comments
No comments posted.

Registered users may leave comments.
Log in or register now!