"A thrilling mystery with beguiling characters and to-die-for wardrobe changes!"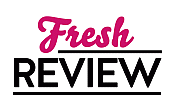 Reviewed by Miranda Owen
Posted September 29, 2017

Mystery Woman Sleuth | Mystery Amateur Sleuth | Mystery Historical
THE ESSENCE OF MALICE is the fourth full-length novel in Ashley Weaver's utterly delicious Amory Ames mystery series. Milo and Amory are pulled into another mystery when Milo's former nanny asks for help. For Amory, and the reader, this is a great opportunity to find out more about Milo's past. The death of a parfumier has Amory and Milo entering a world of perfume makers, artists, and brothels. Once again, the eccentric and shady characters Ashley Weaver expertly creates make this a book too good to put down.
This is a multilayered mystery, with many believable suspects. The circumstances surrounding Helios Belanger's death do not immediately point to murder, so that is one of many things that Amory and Milo must figure out. Andre Duveau is a charming acquaintance who keeps bobbing about on the periphery of the mystery and his involvement, if any, in Belanger's death is another piece of a very complicated puzzle. Belanger's children all make for convincing suspects, along with his young widow. Thrown into this eclectic group of people suspected of murder, and possibly theft, are a German sculptor and an intriguing model and muse. Late night assignations and mismatched lovers make this mystery even murkier yet more enjoyable.
In previous Amory Ames books, it is usually Amory who does most of the detective work, while her charming yet infuriatingly enigmatic husband Milo helps out occasionally. Also, in past books, Amory and Milo have gone through some rocky times in their marriage. While things have definitely taken a turn for the better, Amory's trust in her husband is put to the test in THE ESSENCE OF MALICE. In the past, Amory thought she had reasonable suspicions when it came to Milo and other women, but in THE ESSENCE OF MALICE, Amory suspects Milo of something much worse - sleuthing on his own. Amory is quick-witted and I like her on her own, but I prefer when she and Milo work together like in A MOST NOVEL REVENGE. Happily, for readers, Ashley Weaver draws the couple together at the end so they can reveal all and clear up loose ends.
THE ESSENCE OF MALICE is a thrilling mystery with beguiling characters and to-die-for wardrobe changes. Ashley Weaver does a fantastic job of conveying the time and place in THE ESSENCE OF MALICE. The gaudy and dingy dives, as well as the amazing and out-of-this-world fabulous outfits, play a huge part in the reader's overall enjoyment of this story. Whether Amory is trading witty retorts with her husband, providing a sympathetic ear for a possible murderer, or dancing the night away while hunting down clues, this is a book that immediately pulls you in. I look forward to Ashley Weaver's next Amory Ames mystery.
SUMMARY
"For pity's sake, darling, let me finish my coffee before you begin concocting schemes."
When Amory Ames's husband Milo receives a troubling letter from his childhood nanny, Madame Nanette, the couple travel to Paris where they become embroiled in a mystery surrounding the death of a famous parfumier. Helios Belanger died suddenly, shortly before the release of his new, highly anticipated perfume, and Madame Nanette, who works for his family, is convinced that her employer's death was not due to natural causes.
The more Amory and Milo look into the motives of industry rivals and the Belanger heirs who are vying for control of his perfume empire, the more they are convinced that Madame Nanette may be right. When secrets unfold and things take a dangerous turn, Amory and Milo must work quickly to uncover the essence of the matter and catch a killer before the scent goes cold.
---
What do you think about this review?
Comments
1 comment posted.
Re: A thrilling mystery with beguiling characters and to-die-for wardrobe changes!

this is very awesome.. thanks
(Dipika Singh 1:28am October 2)
Registered users may leave comments.
Log in or register now!