"The Return of Mommy Dearest"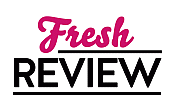 Reviewed by Katherine Petersen
Posted September 29, 2017

Few series maintain the brilliant consistency with which they started. Seanan McGuire's October Daye is the only one that comes to mind where there isn't a less-than-amazing book in the bunch. THE BRIGHTEST FELL, the 11th installment, continues the trend.
October has a chance to breathe and have fun for once, celebrating at a bachelorette party with drinks, friends, and karaoke. She thinks it's too good to be true, and she's right.
After returning home to her fiancée, Tybalt, there's a knock at the door that will turn her world upside down.
Her mother, Amandine the liar, wants Toby's help to find her long-lost daughter, August, who disappeared more than 100 years ago. Toby refuses, and Amandine, who doesn't take disobedience lightly, begins taking hostages, so Toby has no choice but to help.
As beggars can't be choosers, it's her old enemy Simon Torquill, who will accompany her. With lives in the balance, Toby has no choice but success. As with all McGuire novels in this series, tension runs high; plot twists, some dating far back to past books, always ring true; and the writing shines. Pixies, policemen, blood magic, old debts and new all play roles in this tale. McGuire also gives readers a bonus novella from April O'Leary's point of view.
Fans of this series will devour this novel with glee and will groan only because it's likely another year before they get more. If you're a new fan, start with the first book, ROSEMARY AND RUE. Few urban fantasy series have captivated my attention like this one, and it remains the best of the best.
SUMMARY
Contains an original bonus novella, Of Things Unknown!
Things are slow, and October "Toby" Daye couldn't be happier about that. The elf-shot cure has been approved, Arden Windermere is settling into her position as Queen in the Mists, and Toby doesn't have anything demanding her attention except for wedding planning and spending time with her family.
Maybe she should have realized that it was too good to last.
When Toby's mother, Amandine, appears on her doorstep with a demand for help, refusing her seems like the right thing to do…until Amandine starts taking hostages, and everything changes. Now Toby doesn't have a choice about whether or not she does as her mother asks. Not with Jazz and Tybalt's lives hanging in the balance. But who could possibly help her find a pureblood she's never met, one who's been missing for over a hundred years?
Enter Simon Torquill, elf-shot enemy turned awakened, uneasy ally. Together, the two of them must try to solve one of the greatest mysteries in the Mists: what happened to Amandine's oldest daughter, August, who disappeared in 1906.
This is one missing person case Toby can't afford to get wrong.
---
What do you think about this review?
Comments
1 comment posted.
Re: The Return of Mommy Dearest

Can't believe this is the eleventh book! Still going strong!
Thanks.
(Kathleen Bylsma 3:29pm January 18)
Registered users may leave comments.
Log in or register now!