"Shattered is both thrilling and heartbreaking to read"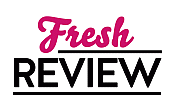 Reviewed by Magdalena Johansson
Posted September 26, 2017

I did know before I started to read this book that it was the latest book in the Max Revere series. What I did not know that this was a crossover with Allison Brennan's series about Lucy Kincaid. So, this was not a book in one series I haven't read before, it was a new book in two series that I had never read before. That was new for me (at least I think so). But, to be honest, I didn't worry so much about that. Most series are often easy to get into. As long as one starts to get the hang of who is who. And, the only real problem I had was in the beginning when the Kincaid family was introduced, and boy, they were many. But, after a while, I did get the whole picture thanks to Max Revere learning more herself about the Kincaids.
An old boyfriend to Max Revere reaches out to her after his wife has been accused of killing their young son. Max sees a pattern in the killing with three other cases among them including Justin Stanton who was killed almost twenty years ago. Perhaps if she can link the murders together, and find the killer she can help her ex-boyfriend.
Young Justin Stanton was Lucy Kincaid's best friend and cousin and she has never really gotten over his death. Neither has the rest of her family and when Lucy learns through Justin's father that Max wants to investigate Justin's death Lucy is first skeptical to the idea. However, Lucy soon decides that she will help Max, the problem is convincing the rest of the Kincaids that this is a good idea. Justin's death is still something that they haven't gotten over, but Lucy feels that she want to know the truth...whatever her family thinks.
Finishing SHATTERED not only gave me one more series that I wanted to read. It gave me two. I found both Max and Lucy to be fascinating and strong women, and I loved reading a book that is both thrilling and so sad. The partnership between Lucy and Max was not friction-free, but that just added drama to the story. The questions were, would they find out who killed the boys, is it the same killer and if it is the same killer, what is the motive? SHATTERED is a fabulous book and I'm thrilled to have discovered a new author and two new series that I just have to read!
SUMMARY
Over a span of twenty years, four boys have been kidnapped from their bedrooms, suffocated, and buried nearby in a shallow grave. Serial killer or coincidence?
That's the question investigative reporter Maxine Revere sets out to answer when an old friend begs her to help exonerate his wife, who has been charged with their son's recent murder. But Max can do little to help because the police and D.A. won't talk to her—they think they have the right woman. Instead, Max turns her attention to three similar cold cases. If she can solve them, she might be able to help her friend.
Justin Stanton was killed twenty years ago, and his father wants closure—so he is willing to help Max with her investigation on one condition: that she work with his former sister-in-law— Justin's aunt, FBI Agent Lucy Kincaid. Trouble is, Max works alone, and she's livid that her only access to the case files, lead detective and witnesses depends on her partnering with a federal agent on vacation. She wants the career-making story almost as much as the truth—but if she gets this wrong, she could lose everything.
Haunted by Justin's death for years, Lucy yearns to give her family—and herself—the closure they need. More important, she wants to catch a killer. Lucy finds Max's theory on all three cases compelling—with Max's research added to Lucy's training and experience, Lucy believes they can find the killer so justice can finally be served. But the very private Lucy doesn't trust the reporter any more than Max trusts her. Max and Lucy must find a way to work together to untangle lies, misinformation, and evidence to develop a profile of the killer. But the biggest question is: why were these boys targeted? As they team up to find out what really happened the night Justin was killed, they make a shocking discovery: Justin's killer is still out there … stalking another victim … and they already may be too late.
New York Times bestseller Allison Brennan's two series collide in a powerful, enthralling read about the craving for revenge and the desire for justice.
---
What do you think about this review?
Comments
No comments posted.

Registered users may leave comments.
Log in or register now!