"Are the monsters real?"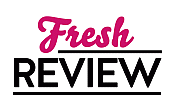 Reviewed by Patti Loveday
Posted September 24, 2017

MONSTER IN THE CLOSET is a romance mystery novel that will have you reliving all those childhood memories of monsters in the closet or under the bed. Now we all know that there really aren't monsters in the closet or under the bed but this novel will make you take a second look.
The main character is Jazzie. She had to face a nightmare that no one should ever have to experience. Jazzie spent hours alone in her apartment with her mother's brutally murdered body just inches from her. This alone will traumatize anyone but learning that Jazzie knew her mother's killer makes it truly unbearable. Will she tell what she saw or will he come after her, too?
Jazzie has remained silent, not talking to anyone. This horrific event has caused major issues for her mentally and this silence makes her the perfect candidate for the Healing Hearts with Horses. This is where she connects with Taylor who is an intern that also shares an unspeakable past. Together are they keeping secrets or are the monsters real?
This book is full of drama and turmoil with unsolved mysteries that will leave you second guessing. Rose writing is remarkable and unforgettable. The characters are well thought out and go hand in hand with the setting to create a truly outstanding read.
SUMMARY
Baltimore PI Clay Maynard routinely locates missing children for clients, but his own daughter—stolen by his ex-wife—has eluded him for years. Until she turns up right under his nose…
Since she was a child, Taylor Dawson believed the lie her mother told her: that her father was a monster. But now she has a chance to get to know the real Clay while doing real work as an equine therapist, which includes helping two girls whose mother was brutally murdered. She might even find something deeper with her boss's handsome son, Ford Elkhart, whose eyes are so haunted. But just as Taylor feels her life opening up to new family, work, and friends, a danger lurks in the darkness—one that will show Taylor the face of true evil…
---
What do you think about this review?
Comments
No comments posted.

Registered users may leave comments.
Log in or register now!