"Eerie, creepy, and downright scary from the beginning right up to the end."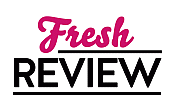 Reviewed by Lynn Cunningham
Posted September 24, 2017

Thriller Serial Killer | Thriller Psychological
The action takes place in a remote Vermont town where college student Rachel Rath is being stalked. When Rachel was just a baby, her parents were killed by serial killer Ned Preacher. He has just been recently released from prison after "working" the system by pleading to a lesser charge and being the perfect prisoner. Now, he has some payback to do.
Rachel's father is actually her uncle with her mother having been Frank Rath's sister. In fact, he had been the one to discover his sister and her husband in a bloody mess when he arrived to help in preparing for his birthday celebration when he was 18. Incredibly, he heard his baby niece crying from upstairs. He knew there was nothing he could do for his sister and her husband but he had to protect baby Rachel, which is exactly what he did. He adopted her.
This single event in his life led Frank to become a police detective. While he solved other cases, it was always his intent to put away Ned Preacher and keep him there. The keeping him there did not work out so well, though. Now, Rachel is in college and living with her boyfriend an hour away from Frank's house. Even Frank has resigned from the police force to become a private investigator.
Then he gets a phone call from Ned Preacher. He is out of prison and is watching Rachel right that very minute. Rath goes into instant motion by making a phone call as he runs to his vehicle that will get the police to Rachel's apartment within minutes. Even though nothing happened to Rachel this time, it is only the beginning of what Ned Preacher has planned for the Rath family. Sort of like a cat playing with a mouse before dining on it.
In order to stop Preacher from continuing his killing rampage, Rath agrees to rejoin the police department as a homicide detective. He is determined to stop Preacher, only this time it will be permanent.
Stalking creeps out everyone except, perhaps, the stalker. THE NAMES OF DEAD GIRLS will definitely have you looking over your shoulder for quite some time after you have completed it. You will be asking yourself as you walk alone down a neighborhood sidewalk if that person not far behind you wearing a hoodie and hands shoved in the pockets is just out for a stroll or are you being stalked? Nothing can be spookier than this particular scenario.
THE NAMES OF DEAD GIRLS begins with the action on the very first page and does not let up until the very end when everything is explained satisfactorily. However, until that time, you will not be able to think about anything except what will happen next in THE NAMES OF DEAD GIRLS. It is also a book that will remain with you long after that last page is finished.
Eric Rickstad has crafted an amazingly brilliant and realistic book with THE NAMES OF DEAD GIRLS that just might leave you with a few nightmares. This is the first of his books that I have had the immense pleasure of reading. I will be looking for more written by him. His writing is well worth your time, guaranteed. But you might want to keep the lights on while reading.
SUMMARY
New York Times and USA Today bestselling author Eric Rickstad delivers another Canaan Crime novel, the electrifying sequel to The Silent Girls, and features once again detectives Frank Rath and Sonja Test as they track a depraved killer through rural Vermont.
Every murder tells a story. Some stories never end . . .
In a remote northern Vermont town, college student Rachel Rath is being watched. She can feel the stranger's eyes on her, relentless and possessive. And she's sure the man watching her is the same man who killed her mother and father years ago: Ned Preacher, a serial rapist and murderer who gamed the system to get a light sentence. Now, he's free.
Detective Frank Rath adopted Rachel, his niece, after the shocking murder of her parents when she was a baby. Ever since, Rath's tried to protect her from the true story of her parents' deaths. But now Preacher is calling Rath to torment him. He's threatening Rachel and plotting cruelties for her, of the flesh and of the mind. When other girls are found brutally murdered, and a woman goes missing, Rath and Detective Sonja Test must untangle the threads that tie these new crimes and some long-ago nightmares together. Soon they will learn that the truth is more perverse than anyone could guess, rife with secrets, cruel desires, and warped, deadly loyalty.
Mesmerizing, startling, and intricately plotted, The Names of Dead Girls builds relentlessly on its spellbinding premise, luring readers into its dark and macabre mystery, right to its shocking end.
---
What do you think about this review?
Comments
No comments posted.

Registered users may leave comments.
Log in or register now!