"A steamy sports romance to sink your "teeth" into"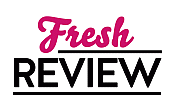 Reviewed by Patti Loveday
Posted September 24, 2017

IRRESISTIBLE YOU is one of the many steamy romances written by Kate Meader and this one does not disappoint! The two main characters are Harper and Remy. They have an amazingly steamy chemistry together given that at first they hated each other but even then their chemistry was strong. Together they share some hot sizzling scenes even though they are complete opposites. Harper is really uptight and set on making the business she and her two sisters inherited from their father. Remy is very laid back and easy going and this really gets under Harper's skin.
The Chicago Rebels is a hockey team the sisters inherited which has seen better days and is on the brink of going under. They managed to place second to last in the previous season. Now Harper is determined to change that and make her father proud, prove him wrong. When he was alive she tried her hardest to prove to him that she could handle this job but all she got from him was negativity from him consistently putting her down.
The first plan of business was acquiring Remy from another team in hopes of trying to add leadership to her failing team. This is not as easy as it seems given that Remy is not at all happy about this trade and does not want to be on a team that has no chance at the Stanley Cup. After all, he is a winner and not used to being on the losing end. He is planning on retiring after this season and needs another win under his belt. Going out with a bang, not a bust. Knowing that he has no chance of that winning season with this new team he makes a deal with Harper. He will help her with the team but she as to promise to trade him to a better team in a couple of months. Harper agrees because she knows with him on board the team has a chance. This deal does come with many disadvantages not only for Remy but Harper as well.
Harper and her sisters have a strict rule that none of them get involved with any of the players on the team fearing that if they did no one would take them seriously. That rule seems reasonable and something that would not be any problem. Well, that is until the steamy hot chemistry between her and Remy starts to show making it hard to keep the promise she made to herself and her sisters. Remy is that super good-looking bad boy hockey player that turns every girl's head when he walks into the room and he knows it. Deep down though he is really a gentleman with great family values. He knows his work is cut out for him as he tries to pursue Harper.
Meader not only lets you get to know the main characters but all of the secondary characters as well. The setting is amazing and adds to the story so well. The ending makes you excited to read the next book in this series. I feel that IRRESISTIBLE YOU is unique because you really do not read a lot of sports-based stories where a woman is the main person who in control of an entire team. This proves that women are just as intelligent as men in the world of sports. Harper shows throughout this book that she is a force to reckon with. I like how the differences between Harper and Remy create banter and drama making it seem more realistic. The author writes so that the story seems to grow with more intense physical attraction making it a build up before they finally fall for each other.
SUMMARY
Hot in Chicago series author Kate Meader returns with her all new, scorching Chicago Rebels hockey series, featuring her signature "steamy sex scenes, colorful characters, and riveting dialogue" (Romantic Times). Three estranged sisters inherit their late father's failing hockey franchise and are forced to confront a man's world, their family's demons, and the battle-hardened ice warriors skating into their hearts.
Harper Chase has just become the most powerful woman in the NHL after the death of her father Clifford Chase, maverick owner of the Chicago Rebels. But the team is a hot mess—underfunded, overweight, and close to tapping out of the league. Hell-bent on turning the luckless franchise around, Harper won't let anything stand in her way. Not her gender, not her sisters, and especially not a veteran player with an attitude problem and a smoldering gaze designed to melt her ice-compacted defenses.
Veteran center Remy "Jinx" DuPre is on the downside of a career that's seen him win big sponsorships, fans' hearts, and more than a few notches on his stick. Only one goal has eluded him: the Stanley Cup. Sure, he's been labeled as the unluckiest guy in the league, but with his recent streak of good play, he knows this is his year. So why the hell is he being shunted off to a failing hockey franchise run by a ball-buster in heels? And is she seriously expecting him to lead her band of misfit losers to a coveted spot in the playoffs?
He'd have a better chance of leading Harper on a merry skate to his bed…
Excerpt
"Remy!" A tall redhead wearing what looked like a band of gauze lassoing two Goodyear blimps threw her arms around his neck. "I can't believe you're here!"

The new arrival practically knocked Harper out of the way, pretzeled her stacked body around Remy's, and sucked on the Cajun's lips like an anteater. It took him a good three and a half seconds—but who was counting?—before he drew back.

"Have we met, chérie?"

"We have now, Jinx," she purred. "I just wanted to welcome you to Chi-Town. Properly."

His mouth hardened slightly. "Well, it sure is a pleasure, but right now I'm kind of in the middle of something, so I'll have to take a rain check." His eyes flickered over the woman's shoulder to where Harper was sipping on her whiskey, enjoying the show. She had a perfect view of the woman's tramp stamp—the positively poetic Get Some with an arrow pointing down—along with her above-the-waistband leopardprint thong.

Goodyear Blimps speared a look designed to put Harper six feet under twice over and then quickly recalibrated her smile for Remy. From her cleavage, she extracted a (crumpled, undoubtedly sweatstained) business card and placed it in Remy's jeans pocket. It took a few moments to ensure it was safely secured.

"The welcome offer is open-ended, Jinx."

Another wince crossed Remy's face, though Goodyear missed it as she was too busy trying to maintain her center of gravity on her totter toward the bar.

" 'The welcome offer is open-ended, Jinx ,' " Harper mimicked in her most breathless gush, adding a bout of vehement eyelash batting into the mix.

"Don't be jealous, now, Harper. I sent her away, didn't I?"
---
What do you think about this review?
Comments
1 comment posted.
Re: A steamy sports romance to sink your "teeth" into

I love this series! Thanks for the review, very good!
(Kathleen Bylsma 4:25pm September 24)
Registered users may leave comments.
Log in or register now!