"Rose's tragic past comes to light as Department Q investigates a series of connected murders."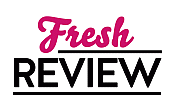 Reviewed by Tanzey Cutter
Posted September 22, 2017

Department Q, Copenhagen's cold-case division, consists of the ill-tempered leader Carol Morck and his colleagues Rose, Assad and Gordon. Currently, the department is being threatened with closure due to the lack of timely case reports, which is Rose's responsibility. When Carl confronts her about the situation, Rose vanishes and succumbs to a nervous breakdown. After working together for seven years, Carl is used to Rose's mood swings, but this is something entirely different. Eager to know the cause, Carl, Assad, and Gordon start investigating Rose's past, which they learn was horrible beyond belief.
When the recent murder of an elderly woman seems to have a connection to a decades-old cold case, Department Q is begrudgingly allowed to investigate both cases. Searching for a link, they also discover that a series of vicious hit-and-run accidents targeting young women on public assistance are intertwined with not only the cold case but also Rose's disappearance.
THE SCARRED WOMAN, the seventh novel in Jussi Adler-Olsen Olsen's mesmerizing Department Q series, affords unique insight into Rose's sad and tragic past, providing a clearer understanding of her character. The cleverly devised plot paints a fascinating tale of murder and mayhem with a touch of witty and subtle humor. I found THE SCARRED WOMAN to be very intense reading and especially interesting as the chapters shift among the various characters and the converging of their storylines. I could not put it down until I reached the finish when all the different individual strands came together brilliantly. I've loved this series from the first book, and I can't wait for the next installment. I hope it will finally shed more light on the mysterious Assad.
SUMMARY
The New York Times and #1 internationally bestselling author of The Keeper of Lost Causes delivers his most captivating and suspenseful Department Q novel yet—perfect for fans of Stieg Larsson.
Detective Carl Mørck of Department Q, Copenhagen's cold cases division, meets his toughest challenge yet when the dark, troubled past of one of his own team members collides with a sinister unsolved murder.
In a Copenhagen park the body of an elderly woman is discovered. The case bears a striking resemblance to another unsolved homicide investigation from over a decade ago, but the connection between the two victims confounds the police. Across town a group of young women are being hunted. The attacks seem random, but could these brutal acts of violence be related? Detective Carl Mørck of Department Q is charged with solving the mystery.
Back at headquarters, Carl and his team are under pressure to deliver results: failure to meet his superiors' expectations will mean the end of Department Q. Solving the case, however, is not their only concern. After an earlier breakdown, their colleague Rose is still struggling to deal with the reemergence of her past—a past in which a terrible crime may have been committed. It is up to Carl, Assad, and Gordon to uncover the dark and violent truth at the heart of Rose's childhood before it is too late.
---
What do you think about this review?
Comments
No comments posted.

Registered users may leave comments.
Log in or register now!