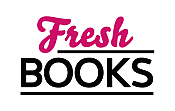 Summer Reads are HOT in July!
"Harley saves the day with superheroes battling intergalactic troublemakers and demon hotties!"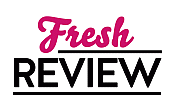 Reviewed by Miranda Owen
Posted September 20, 2017

HARLEY'S LITTLE BLACK BOOK collects a six issue miniseries, with all stories written by Amanda Conner and Jimmy Palmiotti but including artwork by various artists, and including characters like Zatanna, Wonder Woman, Superman, Green Lantern, the DC Bombshells, and Lobo. Each story references characters or events from one of the others. The first few vignettes include a wacky group known as the London Legion of Superheroes. This group seems like the "B-list" of superheroes but they're a nice way to tie these stories together. Green Lantern's ring and Superman's magic balls are other things that make a transition from one story to the next. Even though the artwork differs, Amanda Conner and Jimmy Palmiotti keep Harley sounding like herself and consistent throughout each tale in this collection.
Things get a little personal in the England-based Wonder Woman story because readers get a glimpse into Harley's childhood, and the inspiration she took from Wonder Woman. This tale has plenty of slapstick, as well as Bond-style villains and weaponry. Harley's efforts to protect, and work with, her Amazon idol make for a lot of laughs. Wonder Woman lets her hair down a little and Harley gains a new, yet reluctant, gal pal.
My favorite story in HARLEY'S LITTLE BLACK BOOK is the Zatanna one. I like the chemistry between Zatanna and Harley. Zatanna's presence as a magician seems a natural fit for Harley's environment, and I hope for more team-ups in the future. In this story, Harley does what she does best -- help the helpless, look cute, and manhandle and generally put megalomaniacal evildoing jerks in their place. The ghost element is fun and the artwork by Joseph Michael Linsner complements the carnival and historical settings.
The Harley story featuring Superman is great for two reasons. For comic fans, it's cool to have a Harley story drawn by the legendary Neal Adams. The other reason this adventure is so much fun is that it's especially amusing to see Harley get a glimpse of the intergalactic twerps who try to jerk Superman around on a regular basis. It was surprising to see just how well Superman and Harley worked together. In past stories in which Batman and Harley crossed paths, you can't help but get the impression that Batman looks down on Harley and can't get past her former association with the Joker. With Superman, there is a completely different vibe, and they make an entertaining odd couple.
Harley's encounter with Green Lantern is action-packed. Even when under the influence of an evil ring, Harley is still Harley. Typical for the clown crusader, she is able to cop a feel of Green Lantern while stopping the world from certain doom. The costumes in the DC Bombshells vignette are fab, but the highlight for me is the Nazi/Dracula/Joker dream sequence. The final story in this collection, featuring the bounty hunter Lobo, is a treat because their larger-than-life personalities mesh beautifully together. Harley proves she's crazy enough and tough enough to handle a wildcard like Lobo, and give as good as she gets. The artwork may be a little jarring for regular Harley Quinn readers, but what comes out of her mouth is typical Harley goodness courtesy of Amanda Conner and Jimmy Palmiotti. Alien pirates prove to be no match for Harley Quinn.
SUMMARY
It's the sensational debut of a massive team-up series in which Harley meets (and almost certainly annoys) the greatest heroes and villains of the DC Universe! Harley is pairing up with the greatest heroes of all time, featuring adventures with Wonder Woman, Green Lantern, and more! But can she keep up with superheroes of this caliber?
Celebrated Harley co-writers Amanda Conner and Jimmy Palmiotti take on this monumental series, spinning off of the best-selling HARLEY QUINN series. Collects HARLEY'S LITTLE BLACK BOOK #1-6.
---
What do you think about this review?
Comments
No comments posted.

Registered users may leave comments.
Log in or register now!