"He's not what you think!"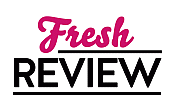 Reviewed by Sharon Salituro
Posted September 20, 2017

Romance Suspense | Thriller Serial Killer
Hartley has been alone for four years. Her husband Raymond was killed in a car accident. Now Hartley is trying to move on and is going to school to become a midwife. Her best friend Taylor convinces her she needs to start dating. Taylor sets her up on three blind dates. The first two do not go well at all. But then Harley goes out with Jacob who is like a dream come true. Jacob is cute, smart, kind, all the things that Hartley needs.
Strange things are starting to happen to Hartley. Raymond's belongings start to show up in Hartley's apartment. Hartley is confused as to how this could be happening since all of Raymond's belongings have been packed away. Little by little more items show up.
Ace is Hartley's neighbor and a detective. After one night of more strange things happening, Hartley pounds on Ace's door. Ace checks everything out and tells her that he will get to the bottom of this. Jacob is not too happy with Ace getting involved. For that matter either is Hartley, since at first, she thinks Ace is a jerk.
Hartley feels that she is going crazy. Jacob wants to stay with her, but she just isn't that sure where their relationship is going. Ace doesn't like Jacob at all; he feels that something is off with him. Ace being a detective checks Jacob's record but he is clean. Hartley is starting to feel different about Ace. It seems that Ace is the only one that can make her feel safe.
As things continue to become strange, Ace realizes that everything that is happening to Hartley happened to several other women and they are all dead. Since both of their feelings have changed, Ace knows that he must protect Hartley. Until one day, Hartley and Taylor are kidnapped by the murderer. Could the murderer be one of the blind dates?
I love BLIND DATE. This is another book that I just couldn't put down. Ms. Jewel captured the true meaning of friendship between Hartley and Taylor. BLIND DATE also shows never judge a person by their cover. There is some sex in this book, but not enough that you would be offended.
Maybe a sequel to BLIND DATE would be great. Did Hartley and Ace continue their relationship? You kept me guessing through the entire story. A couple times I thought I knew what was going to happen, but I was wrong. Great job, great book, if you want a fast read this is the one for you.
SUMMARY
From Bella Jewel, the USA Today bestselling author of the wildly popular Alphas Heart e-series, comes a pulse-pounding thriller about a serial killer who's hiding in plain sight, targeting his prey one BLIND DATE at a time. . .
After the death of her husband four years ago, Hartley Watson is finally ready to meet someone—and maybe even have a second chance at love. But then, just as her dating life seems to be getting started, Hartley is struck with a horrifying realization: Someone is watching her. Entering her own home. Even knows the intimate details of her life. How else to explain the strange deliveries, or the sudden appearance of mementos from her dead spouse—ones that she had kept for so long in storage?
If only Hartley could know for sure whether what is happening to her is real or if her grief is making her lose touch with reality. Those around her aren't convinced that she's being stalked, nor is the wonderful, supportive man Hartley's started dating. The exciting new life she has created for herself is slowly becoming a nightmare. . .How can Hartley seek protection when nobody believes that she's at risk—and the only one in the world she can trust is herself?
---
What do you think about this review?
Comments
No comments posted.

Registered users may leave comments.
Log in or register now!