"Keeps you guessing until the end"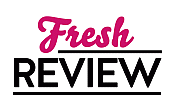 Reviewed by Sharon Salituro
Posted September 20, 2017

Karen and Tom had the perfect marriage. They have been married for two years. Everything has been going great until Karen gets a strange phone call. Karen grabs a few things and flies out of the house. Brenda who lives across the street sees Karen leave. Brenda and Karen are good friends. Brenda feeling like something is wrong jumps in her car and follows Karen.
While Karen is very upset after she leaves an old building. Because Karen is driving out of control, she hits a pole and ends up in the hospital. In the meantime, Tom has arrived home and is very concerned when Karen is nowhere in the house. Karen's purse and phone are there. Karen never leaves without these items. Shortly after, there is a knock on the door. The police are there to let him know what has happened to Karen. Tom rushes to the hospital. While in her room, Tom asks Karen what had happened. Karen can't remember anything about the night.
After a few days, things really start to change. The police have found a dead body in the building where Karen was prior to her accident. Now the police believe that the dead body and murder are connected. Not only is this all going on but, now another secret comes out. Before Tom met Karen he had an affair with Brenda. Brenda lied to him and told him her marriage was over. Once Tom found that out he told Brenda that they were finished.
Now with all this going on, Brenda feels that this is her chance to get Tom back. Brenda wants everything that Karen has. So Brenda starts to plant evidence to make sure the police keep Karen in jail. Brenda tells Tom that she followed Karen and saw her shot the man. The murder victim is Karen's husband. Karen had faked her death years ago, claiming that Robert was an abusive husband. Brenda tells Tom that as long as he will start sleeping with her again, she wouldn't tell the police. So who really is the stranger in the house?
Shari Lapena writes a mystery that is hard to put down. I was so engrossed in A STRANGER IN THE HOUSE, that I did nothing for a day but read it from cover to cover. Shari, you really know how to keep people guessing at this story. There were so many different things going on that I was having a hard time figuring it out.
The ending was great. Never did I see that coming. I really had it completely figured out an entirely different way. So if you have a day that you just don't feel like doing anything, pick up A STRANGER IN THE HOUSE and just sit back and read. It will keep you engrossed.
SUMMARY
In this neighborhood, danger lies close to home. A domestic thriller packed full of secrets, and a twisty story that never stops—from the bestselling author of The Couple Next Door
He looks at her, concerned. "How do you feel?" She wants to say, Terrified. Instead, she says, with a faint smile, "Glad to be home."
Karen and Tom Krupp are happy—they've got a lovely home in upstate New York, they're practically newlyweds, and they have no kids to interrupt their comfortable life together. But one day, Tom returns home to find Karen has vanished—her car's gone and it seems she left in a rush. She even left her purse—complete with phone and ID—behind.
There's a knock on the door—the police are there to take Tom to the hospital where his wife has been admitted. She had a car accident, and lost control as she sped through the worst part of town.
The accident has left Karen with a concussion and a few scrapes. Still, she's mostly okay—except that she can't remember what she was doing or where she was when she crashed. The cops think her memory loss is highly convenient, and they suspect she was up to no good.
Karen returns home with Tom, determined to heal and move on with her life. Then she realizes something's been moved. Something's not quite right. Someone's been in her house. And the police won't stop asking questions.
Because in this house, everyone's a stranger. Everyone has something they'd rather keep hidden. Something they might even kill to keep quiet.
---
What do you think about this review?
Comments
1 comment posted.
Re: Keeps you guessing until the end

Yeppers, that's a creepy sounding story! Thanks for the
review.
(Kathleen Bylsma 12:51pm September 23)
Registered users may leave comments.
Log in or register now!