"A thrilling and sensual romance that should be a must-read for historical romance fans!"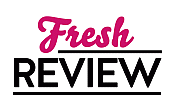 Reviewed by Miranda Owen
Posted September 20, 2017

LADY ELEANOR'S SEVENTH SUITOR is book one in Anna Bradley's http://freshfiction.com/series.php?id=4223">Sutherland Sisters series. Although this series is connected to Anna Bradley's Sutherland Scandals books, readers unfamiliar with those books will still be able to read and enjoy this story. This is not your typical boy-meets-girl story. This is a story with complex characters and a delectable romance that develops in spite of hero's well-intentioned yet wicked machinations.
Camden West does a very bad thing in trying to blackmail Lady Eleanor Sutherland into an engagement, but he does it for the right reasons. Throughout LADY ELEANOR'S SEVENTH SUITOR, Camden is described as being both a villain and a hero. That dichotomy is entirely accurate, extremely vexing for Eleanor to puzzle out, and absolutely delicious for the reader. I love how Cam is stunned when Eleanor smashes all his preconceptions of her. It was easier for him to deceive her and use her as a pawn when he thought she was a just another frigid, shallow, society lady. The kind of cold union he is proposing is exactly what she fears most. After witnessing her father's indifference and cruelty, marrying for love is the only reason Eleanor would ever consider marrying. Without knowing her innermost thoughts, Camden is unable to appreciate the irony that Eleanor can't help but comparing him to her late father -- a man they both think of with disgust. His cousin and Eleanor both help Cam see the error of his ways, and surrender to love and his conscience.
I've read many books about bookish or intellectual heroines, but Eleanor stands out. Eleanor has the same shrewdness, big-picture thinking, and devotion to family as one of Stephanie Laurens' "Cynster" characters. It is all of these qualities that bowl over Camden and attract him like a moth to a flame. Cam doesn't initially have any qualms about using Eleanor for his own ends until he gets to know her better and is enthralled by her. Eleanor, likewise, is startled to discover that Camden West is not quite the black-hearted villain she supposes him to be. From the moment Eleanor and Camden first size each other up, the sexual tension is spectacular. The verbal fencing between this hero and heroine is a thing of beauty and makes me love this book even more. I long for this kind of wit and eroticism in other historical romances. Anna Bradley balances the cat-and-mouse game of desire Camden plays with Eleanor with emotionally-charged storytelling.
LADY ELEANOR'S SEVENTH SUITOR is a thrilling and sensual romance that is a must-read for historical romance fans. The drama between Camden's cousin and Eleanor's sister is critical to the story, but doesn't take away from the central romance. The loose ends and angst involved in Charlotte and Julian's love story have me eager to read the next book in this Sutherland Sisters series to see how things work out.
SUMMARY
Two sought-after sisters, a slew of suitors-and a vow to hold out for true love. How many proposals will it take to get to "I do"-especially when the stakes are high . . .
There have been six suitors so far, all vying for the attention-and generous dowry-of the beautiful, elusive Eleanor Sutherland. What does this woman really want? Who has what it takes to melt the heart of the so-called Lady Ice? These are the questions Camden West keeps asking himself. But rather than wait for answers, Cam takes matters into his own hands . . . for he has a secret weapon.
Cam knows that Ellie's sister, Charlotte, harbors a scandalous secret-one that could bring ruin to the Sutherland name. If Ellie marries him, Cam promises to keep mum. But is she willing to sacrifice her own happiness for her sister's reputation?
To Ellie's surprise, it becomes clear that Cam doesn't need her money, nor is he interested in her status. Soon, what begins as a sham engagement transforms into something deeper, and more passionate, than Ellie could have imagined. Is it possible that all Cam truly wanted was her? And is that reason enough to say yes-or is handsome Cam hiding something else? Even for a lady in love, only the truth will do . . .
---
What do you think about this review?
Comments
No comments posted.

Registered users may leave comments.
Log in or register now!