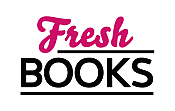 Summer Reads are HOT in July!
"A Long Held World War II Secret Revealed"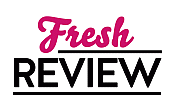 Reviewed by Patricia (Pat) Pascale
Posted September 19, 2017

Historical | Thriller Historical
Winter, 1945, East Prussia. Thousands of homeless and displaced refugees, fleeing on foot trying to survive and find freedom. World War II is winding down, the Russian Army is advancing. The highway is for the military, and if you are caught on the highway, you are considered a deserter. Joanna, a Lithuanian nurse, Emilia, a 15-year-old polish girl who is pregnant after being raped by Russian soldiers; Florian, a German with special secret papers and his own secret mission; are part of a ragtag group heading to the Baltic Sea. There they hope to board a ship that will take them to safety. A six-year-old boy traveling alone and a shoemaker join their group. Slowly you learn the secrets held and the back stories of the leading characters.
Along this journey, you will see the depths of depravity that will shock you and break your heart. Sometimes, incredible kindnesses happen. You will be rooting for them until the ending which is bittersweet, and you will revisit and think about long after the last page. Ruta Sepetys tells this story brilliantly. Each chapter is short and told by one of four characters: Emilia, Joanna Florian, and Alfred, a Nazi that the group meets aboard ship. He is hateful, delusional, writes letters in his mind and is a loser that is easy to hate. I enjoyed this format and found it easy to keep up with the characters and the ongoing, always twisting plot. As an avid reader of historical events, I was surprised to have never heard of Operation Hannibal aboard the huge ship Wilhelm Gustloff.
SALT TO THE SEA is an epic historical fiction. A masterly crafted piece of history that is well researched and tells a story about a little-known piece of World War II history. A haunting, heartbreaking but hopeful story of four young people, each with a secret and a dream. It is also a story about the greatest, forgotten tragedy in maritime history and one not spoken about in Germany, or Russia. 9,000 were killed when a Russian submarine sent three torpedoes into the Wilhelm Gustloff, sinking it in less than an hour. 5,000 were children. It is a read that should be experienced and shared. I give it five stars and thought it was one of my best reads of this year. Bravo, Ms. Sepetys.
SUMMARY
Winter 1945. WWII. Four refugees. Four stories.
Each one born of a different homeland; each one hunted, and haunted, by tragedy, lies, war. As thousands desperately flock to the coast in the midst of a Soviet advance, four paths converge, vying for passage aboard the Wilhelm Gustloff, a ship that promises safety and freedom. But not all promises can be kept . . .
This paperback edition includes book club questions and exclusive interviews with Wilhelm Gustloff survivors and experts.
---
What do you think about this review?
Comments
No comments posted.

Registered users may leave comments.
Log in or register now!