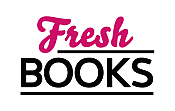 Great new reads in September
"Romance, mystery, exotic locales, and rare books: a winning combination!"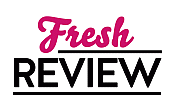 Reviewed by Monique Daoust
Posted September 19, 2017

It was not that long ago that Quinn Ellington learned her grandfather had been in the CIA, and now the research librarian is following in his footsteps. Although she still hasn't had all her formal training as a covert operative. Quinn's grandfather received an invitation from a friend to attend an exhibition on rare Indian manuscripts at the Library of Congress, and he tells Quinn to go along with her boyfriend James Anderson. Quinn will enjoy it more than him, her grandfather surmises. But when at the reception, stun grenades are thrown, invaluable manuscripts are stolen, and the Indian Ambassador to the United States vanishes, Quinn's professional expertise is needed, even though James, also a CIA operative is the more experienced agent.
I expected A COVERT AFFAIR to be your run-of-the-mill romantic suspense, but it is fabulously entertaining. Quinn and James are young, in love, and they are wonderful partners and friends. I loved the dynamic between them: the playfulness, and the easiness of their dialogues. One of the most startling highlights is the author's flair for descriptions as well as her impressive research regarding Indian culture and her understanding of the political situation between Hindus and Sikhs. I finished A COVERT AFFAIR with a much greater understanding of the tension between the two nations, and all this seamlessly woven into the intrigue. Historical facts form the basis for the suspense as we are treated to a glorious voyage through India.
Ms. Mann is also very adept at creating captivating secondary characters, such as Nicole Park -- Quinn's friend -- and the delicious Ravi Bhatia, their man in India. A COVERT AFFAIR possesses the same kind of charm, wit, and effervescence as the old Tin Man movies with Myrna Loy and William Powell, which is the highest form of compliment I could bestow on a contemporary novel. I did not know that A COVERT AFFAIR was part of the series Librarian/Spy Escapade , but I loved this book so much, I need to read now everything about how Quinn and James met in the previous book, and I'm already anticipating the next book. I love the concept of this series, I love the characters, and I feel it could go on for a very long stretch; the possibilities are staggering.
A COVERT AFFAIR is a book for book lovers, for readers who enjoy learning things, who enjoy traveling vicariously, with a good mystery thrown in, and a most delightful romantic couple. What a joy to discover a new author who hits all the right notes.
SUMMARY
Shelve under: Travel, Romance, Art Theft, Hostages.
Librarian and CIA agent-in-training Quinn Ellington and her handsome spy boyfriend James "Bond" Anderson find themselves in the middle of an international incident when the Indian ambassador is kidnapped from a Library of Congress event. The key to saving the ambassador is tangled up with a long-lost sacred library, a desecrated temple, and some very modern machinations. At least their cover as blissful newlyweds isn't too hard to pull off . . .
---
What do you think about this review?
Comments
No comments posted.

Registered users may leave comments.
Log in or register now!