"When Sherlock Holmes isn't available, there's always Arrowood."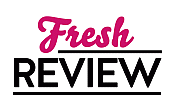 Reviewed by Nick Taraborrelli
Posted September 18, 2017

Thriller Historical | Mystery Historical
ARROWOOD by Mick Finlay follows in the long tradition of Sherlock Holmes spinoff fiction but with a distinctive twist. In Mick Finlay's version, the main character William Arrowood is sort of a flawed anti-Holmes. In fact, Arrowood detests Holmes and often laments the fact that he is overshadowed by the other man in many respects. The one thing that Arrowood has going for him is that Holmes's services are quite expensive and can only stretch to so many clients, so the overflow ultimately gets funneled his way. As with Sherlock Holmes, Arrowood also has a faithful assistant Barnett who often butts heads with the ex-journalist turned detective.
The premise of ARROWOOD is an intriguing missing-persons mystery. Caroline Cousture, a French photographer, enlists Arrowood to investigate the disappearance of her brother Thierry. Her brother was working as a cook at the Barrel of Beef at the time and Caroline is convinced that there is more to his sudden disappearance than meets the eye. As Arrowood begins to interview people who are acquainted with the vanished cook, they are mysteriously killed, or in the case of Arrowood's 10-year-old amateur neighborhood assistant Neddy, is kidnapped twice. Arrowood gradually comes to the realization that he has gotten himself involved in a much deeper investigation than he initially thought and that there are sinister people who do not want it to go forward. Why would anyone want to permanently silence those being questioned about the disappearance of a simple cook at a local chophouse? Was Thierry involved in something more serious that would warrant such measures be taken? These are just a couple of the questions that must be answered in Mick Finlay's late 19th Century mystery tale.
I am a sucker for mysteries that take place during this time period and that have a Holmesian feel to them. Some of my favorite books have much the same theme as ARROWOOD. I felt that the book started a bit slow but once the investigation started to really take flight, I couldn't stop reading. For me, the true measure of the effectiveness of a mystery book is how unpredictable it is. Too many times when I read mystery books, I find myself easily being able to figure out who the culprit is fairly early on. Mick Finlay has managed to write a mystery that keeps you guessing until the very end while also penning an amusing and sometimes brutal story. If you enjoy books like The Alienist by Caleb Carr or The Queen of Bedlam by Robert McCammon, then I certainly believe you should give ARROWOOD a read as well. It has the same elements that make those 19th Century mysteries so great. You can smell the pipe tobacco, see the glimmer of the gaslights, and hear the horse hooves clip-clopping on the cobblestones. I thoroughly enjoyed ARROWOOD and would recommend it to anyone who loves a great mystery with characters who jump off the page. Pick it up, you won't be disappointed!
Learn more about Arrowood
SUMMARY
1895
London is scared. A killer haunts the city's streets; the poor are hungry; crime bosses are taking control; the police force is stretched to the breaking point.
The rich turn to Sherlock Holmes, but the celebrated private detective rarely visits the densely populated streets of South London, where the crimes are sleazier and the people are poorer.
In the dark corner of Southwark, victims turn to a man who despises Holmes, his wealthy clientele and his showy forensic approach to crime: Arrowood—self-taught psychologist, occasional drunkard and private investigator.
When a man mysteriously disappears and Arrowood's best lead is viciously stabbed before his eyes, he and his sidekick Barnett face their toughest quest yet: to capture the head of the most notorious gang in London…
In the bestselling tradition of Anthony Horowitz and Andrew Taylor, this gloriously dark crime debut will haunt readers long after the final page has been turned.
---
What do you think about this review?
Comments
No comments posted.

Registered users may leave comments.
Log in or register now!