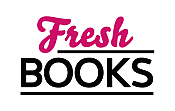 Great new reads in September
"Peter Decker and Rina Lazarus are back and this time must they stop a serial killer..."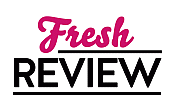 Reviewed by Magdalena Johansson
Posted September 15, 2017

It's probably not wise to start a new book series with the latest book, especially when it's the 24th book in the series. However, that's my special talent, and sometimes it works and sometimes it doesn't. I'm glad to say that for a newbie BONE BOX did work well.
The fabulous cover for BONE BOX was the first thing that caught my attention and I found the blurb fascinating. It all starts with Rina Lazarus out on a walk in the woods, taking in the scenery not at all expecting to find human remains. Someone has buried a body and her husband police detective Peter Decker, a former detective lieutenant with LAPD, now working for Greenbury Police has to figure out both the identity of the dead person and who's behind the murder. And, it gets worse another body is found. It seems that there is a serial killer loose.
Despite being a late comer to this series I did not find the book hard to get into. I was actually kind of amazed to realize that the main characters through the progress of the series have grown old together and started a family and now are grandparents. Not many series that I have read can brag about that. I have a feeling that if you have been reading this series since the first book was released back in the 80s reading a new book in this series must be like meeting an old friend. On a side note, I love that Peter and Rina are both devout Jewish and that the Jewish rituals are a large part of their life. I'm not used to reading modern crime novels with devout Jewish characters. Honestly, this is probably the first time.
I found BONE BOX to be interesting, however, not that thrilling, although it got a bit more intense towards the end of the book. I was not at all expecting the twist and turns the case would take during the book's progress and the ending was, to be honest, a bit disturbing. Some people are just weird.
I liked the characters, Peter and Rina, and I'm looking forward to reading the series from the beginning, to learn how they met and everything they have been through over the years. Another character that I liked that only showed up for a little bit in the book, but made a big impression was Chris Donatti, the real father of Peter and Rina's foster son Gabriel. Chris is a dangerous person, and it seems to be a lot of history between Peter, Rina, and Chris and that's something that I'm really curious to read about.
Old fans will probably enjoy BONE BOX more than I did. Not that I thought the book was bad, but I have no nostalgic feelings towards the characters and the case even though it was interesting didn't really engross me in the way I had hoped it would do. But, still, it's definitely an interesting book.
Learn more about Bone Box
SUMMARY
On a crisp September morning, while walking a bucolic woodland trail, Rina stumbles upon human remains once buried deep beneath the forest floor. Immediately, she calls her husband, Peter Decker, a former detective lieutenant with the LAPD now working for the local Greenbury Police. The body has been interred for years and there is scant physical evidence at the gravesite: a youthful skeleton, a skull wound, and long, dark strands of hair surrounding the bones. As Decker and his partner, Tyler McAdams, investigate further, they realize that they're most likely dealing with a missing student from the nearby Five Colleges of Upstate—a well-known and well-respected consortium of higher learning.
And when more human remains are found in the same area, Decker and McAdams know this isn't just a one-off murder case. Short-staffed and with no convenient entrée into the colleges, Decker enlists Rina's help to act as his eyes and ears on campus. Winding their way through a dangerous labyrinth of steely suspects and untouchable academics, Decker, McAdams, and Rina race to protect their community from a psychopathic killer still in the area—and on the hunt for a fresh victim.
---
What do you think about this review?
Comments
No comments posted.

Registered users may leave comments.
Log in or register now!