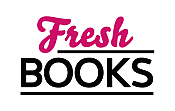 Fall in love with June books!
"A MARRIAGE OF CONVENIENCE THAT TOUCHES YOUR HEART"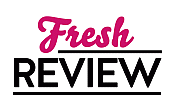 Reviewed by Patricia (Pat) Pascale
Posted September 9, 2017

After many doctors and many diagnoses there is no hope. Sir James de Ville is dying. He is in his London apartment tying up loose ends before returning to his home, Grace Gardens. There, along with his faithful companion, a huge Mastiff, named Demosthenes, (the Seeker of Truth), aka "Dem".
He plans to enjoy his final days enjoying his beautiful gardens and countryside. He has just written a farewell note to his mistress and sent her a parting gift. His cousin Graeme is astonished at his coldness. He remarks on how ill James appears and encourages him to see Dr. Hinsdale, one of the brightest and up-to-date doctors in the area. His daughter, Laura, was once Graeme's love interest but James broke them up as he felt a doctor's daughter was not worthy of marrying Graeme. Instead, James introduced him to Abigail, a beautiful heiress and now his wife.
When James calls on the Hinsdale residence, Laura tells him her father died two weeks ago. Now in debt and homeless, James proposes a marriage arrangement of mutual benefit to both and Laura accepts. She will be a wealthy widow and he knows she will take care of his estate and treat his grasping and selfish family fairly.
Candace Camp is a sterling story teller. Her characters are so endearing especially handsome and charming, James de Ville, who has a dry sense of humor that will keep you laughing. A marriage of convenience, becomes a platonic relationship, that turns into a sweet friendship. Soon their physical attraction begins to sizzle and James introduces his bride to the art of making love. Laura is a caring wife and discovers why James is so ill and nurses him back to health.
A touch of mystery that this super sleuth did not solve is deftly woven into this regency romance that is five stars. With witty dialogue, sweet intimacy, this is a page turner that will have you reading into the night to the smashing climax. "Dem" is truly a pet hero that added to this thrilling tale of lies, betrayals, and second chances. A MOMENTARY MARRIAGE is one not to miss. It will touch your heart. It touched mine and I adored it!
SUMMARY
New York Times bestselling author Candace Camp offers a delicious marriage-of-convenience story in this passionate historical romance, featuring her signature "clever and witty banter, sharp attention to detail, and utterly likable characters" (Publishers Weekly, starred review).

James de Vere has always insisted on being perfectly pragmatic and rational in all things. It seemed the only way to deal with his overdramatic, greedy family. When he falls ill and no doctor in London can diagnose him, he returns home to Grace Hill in search of a physician who can—or to set his affairs in order.

Arriving at the doctor's home, he's surprised to encounter his daughter Laura, a young woman he last saw when he was warning her off an attachment with his cousin Graeme. Alas, the doctor is recently deceased and Laura is closing up the estate, which must be sold off, leaving her penniless. At this, James has an inspiration: why not marry the damsel in distress? If his last hope for a cure is gone, at least he'll have some companionship in his final days, and she'll inherit his fortune instead of his grasping relatives, leaving her a wealthy widow with plenty of prospects.

Laura is far from swept off her feet, but she's as pragmatic as James, so she accepts his unusual proposal. But as the two of them brave the onslaught of shocked and suspicious family members, they find themselves growing closer. They vowed, "until death do us part"...but now both are longing for their marriage to be more than momentary in this evocative romance, perfect for fans of Sabrina Jeffries and Mary Balogh.
---
What do you think about this review?
Comments
No comments posted.

Registered users may leave comments.
Log in or register now!