"A pretty seamstress has her hands full in Turnabout, Texas"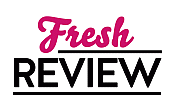 Reviewed by Clare O'Beara
Posted September 4, 2017

Romance Historical | Inspirational Historical
Back to the Texan town of Turnabout, which the enjoyable 'Texas Grooms' series has been visiting on a regular basis. This growing community rewards a visit even if you have not read the earlier books by Winnie Griggs.
A TAILOR-MADE HUSBAND starts as sheriff Ward Gleason arrives in town on the train. He's reluctantly in charge of a little girl called Meg, whose brother has abandoned her. Ward has recently lost his younger sister, and young Meg does seem like a replacement, if temporary. Seamstress Hazel Andrews meets him. She was a good friend of Ward's sister and wants to sympathise, but ends up agreeing to care for Meg. Her own situation has recently changed and she's thinking of selling up and moving to New York to work with a relative.
The town is quite busy with the usual mercantile, telegraph office, and a photography studio and sweet shop. But most women sew their own clothes and Hazel's business isn't thriving. She agrees to design a special wedding dress for one young woman, but otherwise, a pinafore for Meg is about her lot. Ward on the other hand is busy; bored youths have been vandalising farms and homes, and while the damage isn't expensive, time is money to farmers, and the crimes are escalating. Can he identify and catch the miscreants before real harm is done?
The good-hearted residents and honest workers will stay in your mind after reading this lightly inspirational romance. Winnie Griggs depicts how life would have been in the thriving frontier town while reminding us that residents always had the escape route of the railway to New York or elsewhere. And we have to agree that kids will be kids, with mischief always a potential, even as it may hide some more serious disturbances. A TAILOR-MADE HUSBAND is a romance suitable for any age of reader, for all fans of historical Western tales. I can recommend trying the earlier books in this series to watch the town grow because characters recur in the background of the tales so you can follow their ongoing stories.
SUMMARY
From Bachelor Sheriff to Family Man
Tired of pining for handsome sheriff Ward Gleason, seamstress Hazel Andrews plans to head East for a fresh start—until Ward finds an abandoned child. Hazel can't turn down his request that she watch the little girl while he investigates a spate of crimes. But spending time with Ward is sending local gossips—and Hazel's heart—into turmoil.
Nothing in Ward's world is the same since he took charge of orphaned Meg…and that includes his growing feelings for Hazel. A fake engagement will allow them to care for the child together until Hazel moves away and finds someone more worthy. But with little Meg convinced she's already found her forever family, can Ward and Hazel dare to make her dreams come true, along with their own?
---
What do you think about this review?
Comments
No comments posted.

Registered users may leave comments.
Log in or register now!