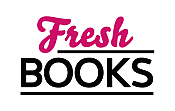 Fall in love with June books!
"Start reading HER DARK HALF at bedtime and expect a sleepless night!"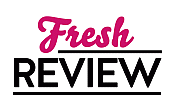 Reviewed by Monique Daoust
Posted September 4, 2017

Romance Military | Romance Paranormal
When she was in the CIA, Special Agent Alina Bosch saw her partners and friends betrayed and killed by another operative, Wade Sullivan, and Alina swore she would find Wade and kill him. After that incident, she was unhappy at her job, restless, then she was recruited by the DCO -- the Department of Covert Operations -- which had recently appointed a new director, and things went from bad to worse. While several agents fled, coyote shifter Trevor Maxwell remained because he has a killer to catch and nothing will stop him.
Trusting a partner doesn't come easily for either Alina or Trevor, and their pairing is difficult until they understand their respective situations, and need to work together as they discover what is really happening at DCO, and it's even uglier than what they previously thought. As Alina and Trevor ease nicely into a friendlier relationship and they exchange their past stories, their mutual respect grows, which slowly evolves into more. And I really liked that the romance never slows down the furious pace at which the story unfolds. I loved that their bickering did not extend over a long period of time, they shared some great banter, and they worked well together.
HER DARK HALF features characters from past books, some that face shattering experiences when things go very badly, others which surprised me in ways I never imagined. Fascinating new characters make an appearance, amongst them hidden shifters. I thought they were so intriguing, I can't wait to read more about them. Alina, is once again, a typical Paige Tyler heroine: never a damsel in distress, she remains a professional all the way; Trevor is superb as well, even while struggling at times to keep his animal under control, he is a fierce gentleman. And the plot twists, oh dear me! Dramatic plot twists abound and kept me turning the pages are quickly as I could! HER DARK HALF was the book I was hoping for and it made me applaud and cheer and already begging for book 8 and more Tanner! Three cheers for Paige Tyler!
SUMMARY
Trevor Maxwell
Coyote shifter with an attitude
Covert operator
Trusts no one, especially his devastatingly beautiful new partner
Alina Bosch
Former CIA, newest operative on the covert team
Hired to spy on her partner
Motto: "Never be deceived again."
Coyote shifter Trevor Maxwell is teamed up with CIA agent Alina Bosch to catch a killer. But when the mission becomes much more dangerous than they expected, they're going to have to ignore the attraction between them and learn how to trust one another to come out on the other side...
---
What do you think about this review?
Comments
1 comment posted.
Re: Start reading HER DARK HALF at bedtime and expect a sleepless night!

New to me author. Thanks for the introduction and review!
(Kathleen Bylsma 4:04pm September 14)
Registered users may leave comments.
Log in or register now!